April 19, 2022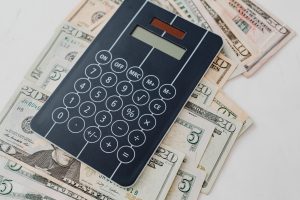 The deadline to file 2021 taxes is right around the corner; however, many Americans have already received their refunds. If you have extra cash burning a hole in your pocket, don't blow it on a big-ticket item or lavish vacation. Instead, use your tax refund to improve your smile. Here are 4 ways to invest in your oral health with the help of your dentist in Rocky Mount. 
1. Preserve Your Natural Smile
Teeth are designed to last for a lifetime; however, 120 million Americans are missing at least one tooth. Various factors contribute to tooth loss, but cavities and gum disease are leading culprits. Thankfully, both are preventable with a solid oral hygiene routine at home and regular care from a dentist. The American Dental Association recommends a cleaning and checkup every 6 months to safeguard your smile.
2. Lower Your Long-Term Dental Expenses
Despite the ADA's recommendation, 36% of adults don't see their dentist regularly. Many people skip routine visits if they don't have any dental concerns. While you may believe you are saving money, you are opening the door to a costly problem down the road. Research has found semi-annual appointments stop common issues from occurring to prevent costly treatment later. Every $1 spent on prevention can save up to $50 on restorative and emergency fees. If you haven't had a cleaning and checkup recently, use your refund to ensure your teeth and gums are healthy.
3. Avoid a Dental Emergency
You probably never expect one to happen to you, but 1 in 6 Americans has a dental emergency annually. Many oral health emergencies result from an untreated dental problem, like a cavity or failing restoration. If you have been delaying a procedure because money has been tight, use your tax refund to restore a healthy smile. If you have dental insurance, you can use your coverage to offset the cost of common procedures to reduce the amount you will pay out-of-pocket.
4. Give Your Confidence a Boost
You can't put a price tag on the benefits associated with an attractive smile. Surveys have found a beautiful smile to be attributed to youth, intelligence, success, and happiness. If your smile is less than perfect, there isn't any better time than the present to revamp your teeth. Your cosmetic dentist will examine your mouth and learn more about your goals to create a treatment plan that meets your needs and budget.
Discover the Benefits of a Healthy Smile
If your dental health hasn't been a priority, recommit to your smile using your tax refund. Your dentist will help you achieve the healthy, confident smile you deserve without costing you an arm and a leg.
About Dr. Barry Belton
Dr. Belton has over 35 years of experience in the dental field. He earned his dental degree from the University of North Carolina Dental School and completed advanced training at the Dawson Academy and Pankey Institute. Dr. Beltron offers personalized services to promote healthy smiles. If you're ready to maximize your refund, contact our office today to schedule an appointment.
Comments Off

on Use Your Tax Refund to Improve Your Smile
No Comments
No comments yet.
RSS feed for comments on this post.
Sorry, the comment form is closed at this time.