Periodontal Therapy – Rocky Mount, NC
Gentle Care for Gum Disease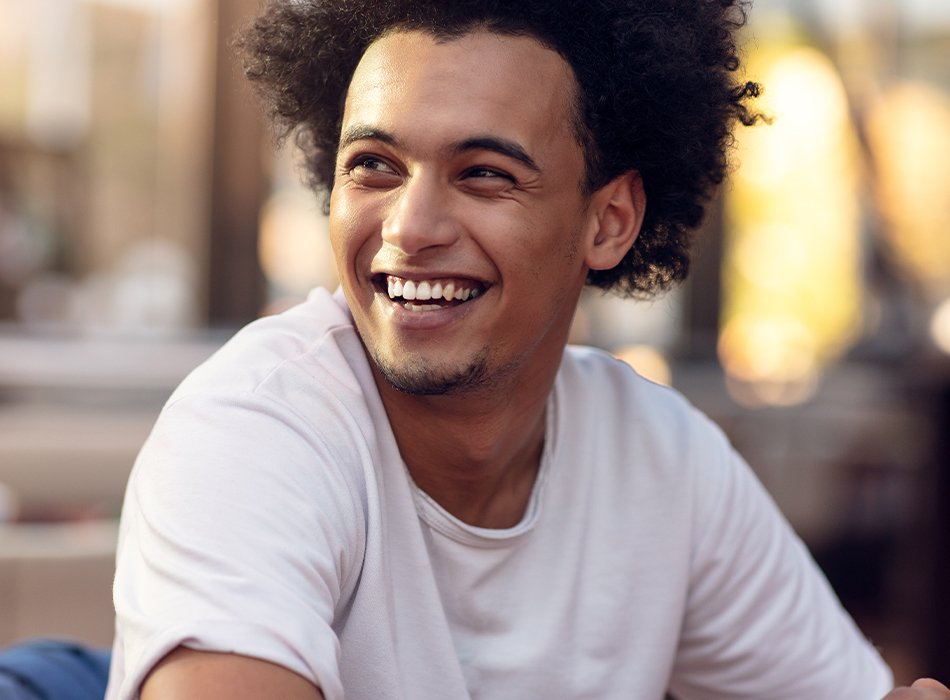 Have you noticed red, swollen, or sensitive gums lately? Do you usually see pink in the sink after you've finished brushing? These are all telltale signs of gum disease, a potentially serious infection that attacks the tissue and bone that keep your teeth in place. Drs. Belton, Schrimper and Perry can spot gum disease right away and treat it directly with targeted periodontal therapy in our Rocky Mount, NC Dental office, so if you think you might be dealing with it, don't delay in getting the care you need—your future self will thank you!
Why Choose Drs. Belton & Schrimper, DDS PA for Periodontal Therapy?
Fast & Pain-Free Laser Periodontal Therapy
Dental Office That Has Served Rocky Mount for 30+ Years
Friendly Team That Treats Dental Patients Like Family
What is Gum Disease?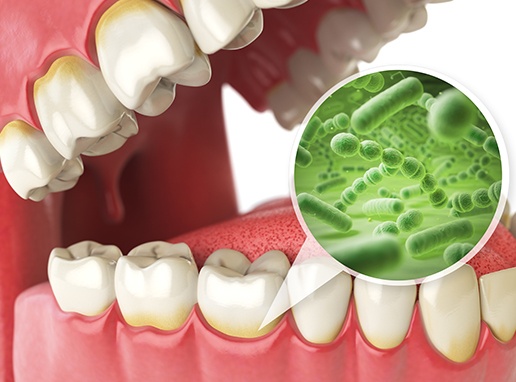 Characterized by a persistent bacterial infection surrounding one tooth or several teeth, gum disease causes little discomfort and produces few obvious symptoms in the early stages. When periodontal disease is not treated, it will spread and compromise gums, teeth, bone, and it can lead to heart disease and strokes, as well as diabetes and pregnancy complications.
Keep in mind that gum disease in the earlier stages can be reversed with improved oral care and in some cases a professional cleaning by our dental office. However, advanced forms like periodontitis are more serious and will require routine dental appointments to resolve.
Symptoms of Gum Disease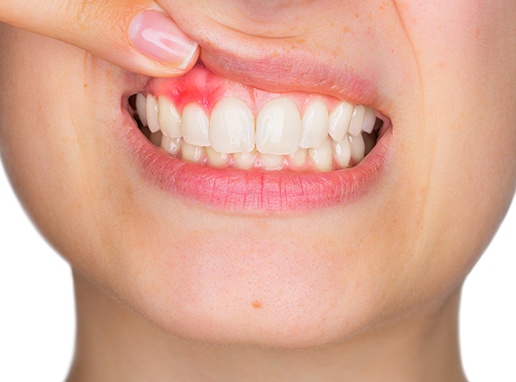 Many symptoms can appear as a result of untreated gum disease. Keep in mind that once the following symptoms are present, damage has already been done and professional care is needed to improve your condition. These signs include:
Red or purple gums
Tender or sensitive gums
Gum recession (or teeth that appear longer than usual)
Bleeding gums when brushing, flossing, chewing, or doing nothing at all
Teeth that feel loose
Sensitive teeth
Changes in the way your denture fits
Chronic bad breath even after brushing and flossing
Painful chewing
Even if you aren't sure if gum disease is present, but you suspect it may be, don't wait to call our dental office. We'll get you scheduled for an appointment as soon as possible.
Gum Disease Treatment Options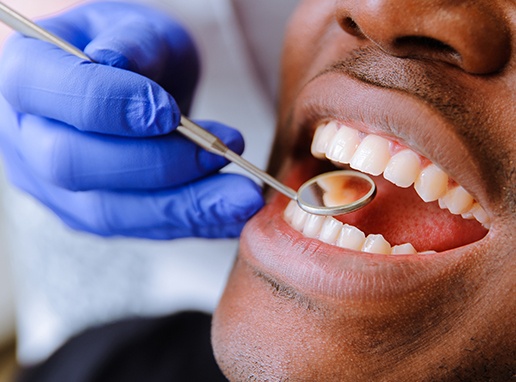 Early on, when redness, swelling, and bleeding are the only symptoms, our Rocky Mount team can treat and reverse gum disease. However, more advanced forms of the disease will require professional intervention, including scaling, root planing, and antibiotic therapy.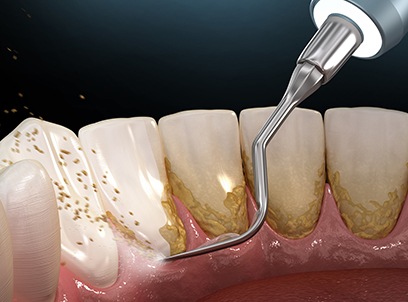 Scaling and Root Planing
The most common treatment for advanced gum disease is scaling and root planing, which includes two techniques that can help stop the progression of the condition. Scaling involves breaking down plaque and tartar from enamel above and beneath the gum line. Root planing involves smoothing the roots of teeth so they can reattach to the gums. This also helps to reduce the risk of the infection coming back.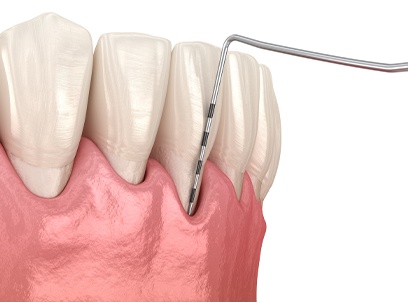 Antibiotic Therapy
In order to protect your gum tissue and ensure long-term healing after your scaling and root planing treatment, small amounts of liquid antibiotics are placed in the deep pockets in between your teeth. These pockets typically form as a result of gum disease and can effectively hold the antibiotics as they slowly release helpful healing agents inside your mouth.