Invisalign – Rocky Mount, NC
Fixing Orthodontic Problems the Hassle-Free Way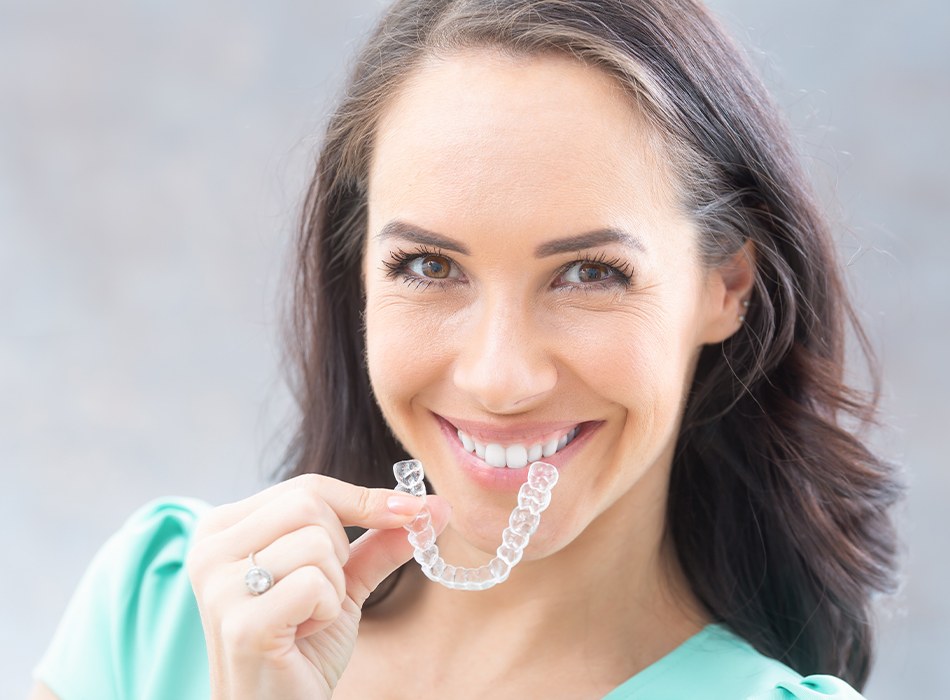 Many people choose not to fix orthodontic problems such as misalignment, crowding, and bite issues because they think their only treatment option is traditional metal braces. Not only is this solution highly noticeable, but it can make you feel self-conscious in professional and social settings, which can encourage you to avoid doing activities that you love, like hanging out with friends and family. Fortunately, Drs. Belton, & Schrimper DDS PA offers modern and discreet aligner treatment, using Invisalign in Rocky Mount, NC. To learn more about this advanced oral appliance solution and find out if you're a good candidate for the procedure, contact our dental office to schedule a consultation today.
Why Choose Drs. Belton, & Schrimper DDS PA for Invisalign?
Dental Treatment That Straightens Teeth Without Metal Braces
Custom-Designed Treatment Plans for Each Patient
Virtually Invisible Orthodontic Care
What is Invisalign?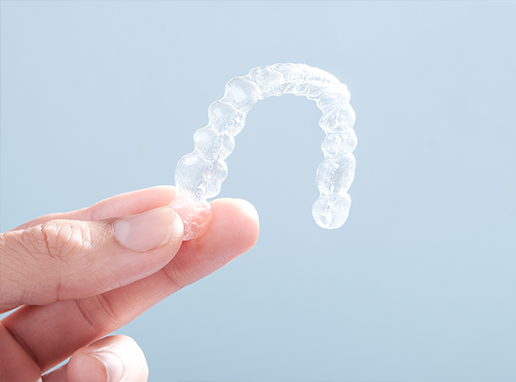 Invisalign is an orthodontic treatment that's very popular among patients. It can fix a variety of orthodontic problems, including overbite, underbite, crossbite, misalignment, and crowding. Depending on the severity of your issues, the average treatment time is between six and 12 months, which is significantly shorter than traditional metal braces.
The system utilizes custom-fitted trays that are made of clear, smooth plastic to gently and strategically place pressure on your teeth to shift them into their ideal positions. By wearing the aligners for 22 hours a day, you'll be able to address your orthodontic issues and improve your oral health.
Benefits of Invisalign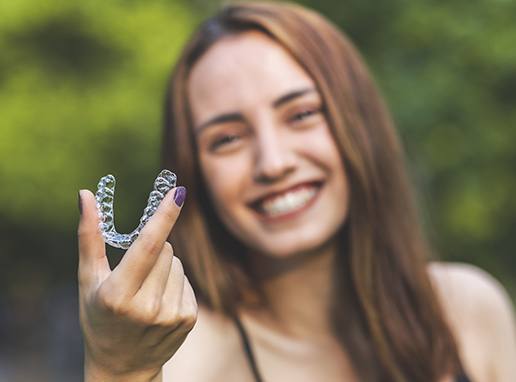 There's a reason why Invisalign orthodontic treatment comes so highly recommended by professionals and patients alike, and it's because it offers a variety of unique advantages that are unmatched. Some benefits you'll be able to enjoy while undergoing treatment include:
Discreet aligners don't make your orthodontic appliance the focus of your smile.
Convenient removable trays mean you don't have to cut certain foods out of your diet to avoid breaking a bracket or wire.
Easy to maintain trays help reduce your risk of developing oral health problems over the course of your treatment.
Faster average treatment time allows for fewer sacrifices to be made.
Shorter visits with your dentist means you can conveniently fit them into a lunch break.
How Does the Process Work?
The first step of the Invisalign process is to visit our dental office for a consultation. During this appointment, we'll take images of your mouth, assess the severity of your orthodontic issues, and develop a treatment plan to fix them. Patients with more complicated cases may require intensive intervention such as surgery, in which case, our team will refer you to a specialist.
We'll take impressions of your mouth and send them to a laboratory to craft your customized clear aligners. When they arrive at our dental office, we'll call you in to discuss daily maintenance and how your treatment will work. Every six to eight weeks, we'll conduct a quick progress check to make sure the trays are working as they're meant to, and give you your next series of aligners.