Porcelain Veneers – Rocky Mount, NC
Quickly & Easily Transform Your Smile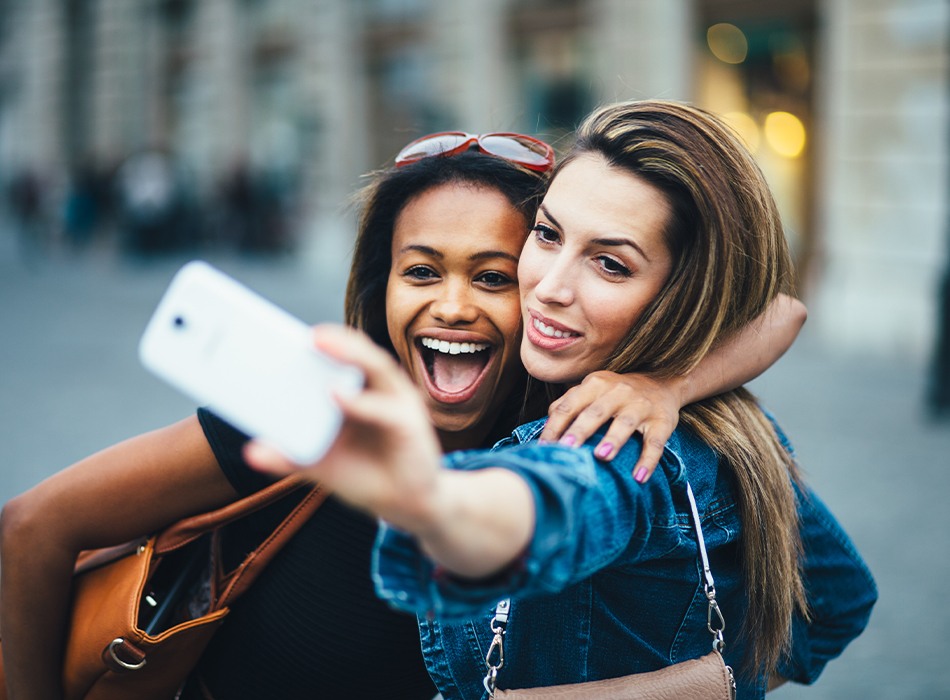 Small dental imperfections like chips, stains, and gaps can take a big bite out of your confidence. If you're embarrassed by the appearance of your pearly whites, we can quickly and easily transform your smile with porcelain veneers in Rocky Mount, NC! This versatile treatment can dramatically improve how your teeth look with a quick, minimally invasive procedure. Read on to learn more about porcelain veneers and call us today to schedule your consultation!
Why Choose Drs. Belton & Schrimper, DDS PA for Porcelain Veneers?
Made Using High-Quality, Long-Lasting Dental Porcelain
100% Custom-Designed for Each & Every Patient
Friendly Dental Team That Has Served Rocky Mount for 30+ Years
What are Porcelain Veneers?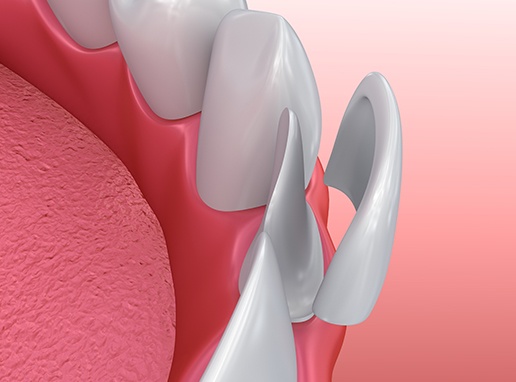 Handcrafted from durable porcelain and custom-shaded to blend with your existing teeth, veneers are tooth-shaped shells. Your Rocky Mount cosmetic dentist can permanently bond a veneer to the front of a tooth to redesign its size, shape, color, and overall appearance. Since they mask the most visible portion of your teeth, they're commonly used to correct:
Chips or cracks
Stubborn enamel stains
Gaps or spaces between teeth
Slightly crooked teeth
Worn-down, small, or otherwise cosmetically flawed teeth.
What are the Benefits of Porcelain Veneers?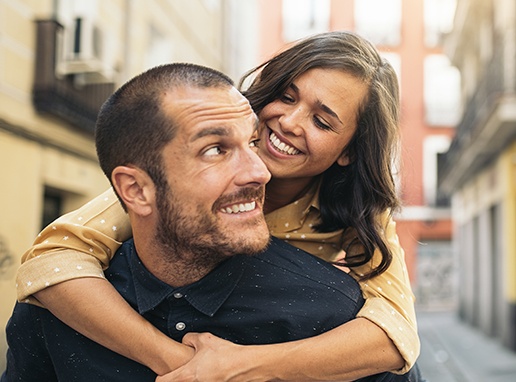 Countless patients have enjoyed a boost in confidence, appearance, and success through smile makeovers with porcelain veneers. This popular cosmetic service can give you a brighter, straighter, and more beautiful smile that you'll be excited to show off. Porcelain veneers offer several benefits, such as:
Beautiful, completely natural-looking appearance thanks to high-quality dental materials.
Minimally invasive, requiring far less enamel removal than dental crowns.
Resistance to stains, so you won't have to worry about uneven tooth discoloration.
Long-lasting lifespan that can last 5-15 years or more with the proper care.
Impressive results you can achieve in as little as two quick and easy appointments.
What is it Like Getting Porcelain Veneers?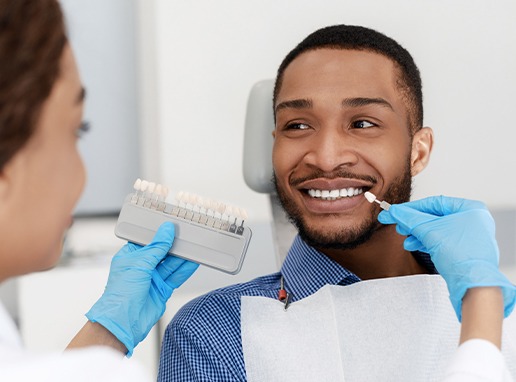 Typically, porcelain veneers can transform a smile in just two dental visits. First, Dr. Belton or Dr. Schrimper will take the time to get to know you, address your concerns, and understand your goals for your smile. If you like, you can bring photos of the smile styles you're interested in achieving. Then, they'll inspect your teeth and gums. Issues like tooth decay, gum disease, and teeth grinding pose a threat to the success of porcelain veneers, so they'll need to be addressed first if they're detected.
Once your smile is healthy and ready to be transformed, we'll carefully etch the surface of your tooth. This will help the veneers bond securely in place and prevent them from looking bulky. Next, we'll take impressions and send that information to a trusted dental laboratory, where they'll be used to create your veneers. Usually, we'll place temporary veneers in the meantime to keep your teeth safe and comfortable until your next appointment.
In just a few weeks, you'll return to our dental office to have them removed and replaced with your new beautiful, permanent veneers. Once your custom-made porcelain veneers have been affixed and we've ensured your bite is comfortable, you can expect to enjoy your flawless, stain-resistant smile for many years to come!
Ready to see if porcelain veneers are right for you? Don't wait to give us a call and schedule your consultation!