Restorative Dentistry – Rocky Mount, NC
Recover Your Smile & Confidence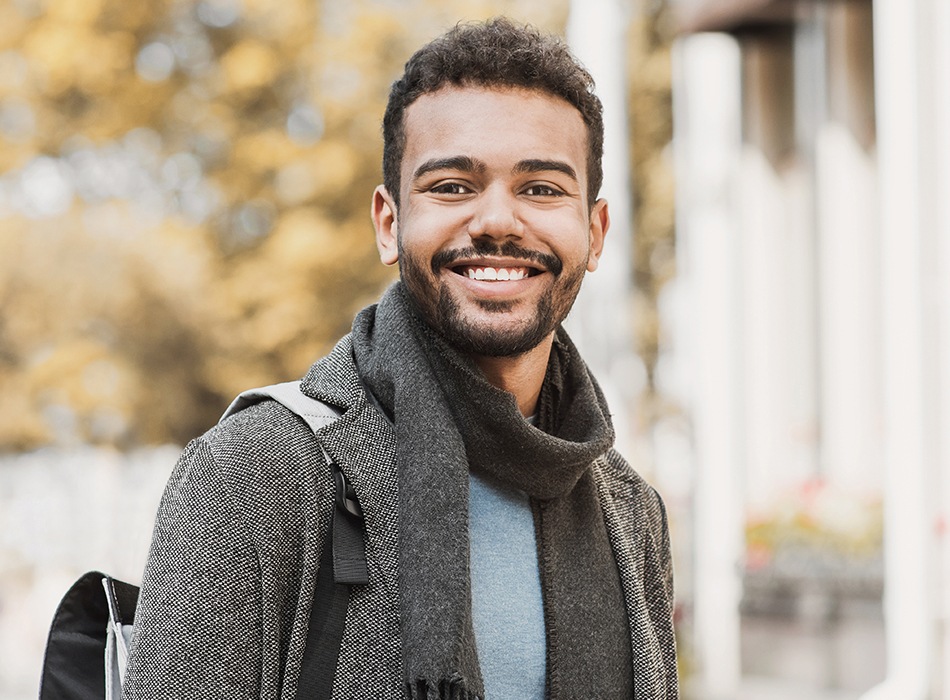 First impressions are crucial in social and professional situations alike. Your smile says a lot about you, often before you have spoken a single word. Advancements in prosthetics and restorative dentistry for our Rocky Mount, NC dental patients have made it possible for patients of Drs. Belton & Schrimper, DDS PA to have an appealing grin, no matter what oral health difficulties arise.
Don't let embarrassment stop you from seeking the smile makeover you deserve. Drs. Belton, Schrimper and Perry offer the most comprehensive and modern techniques in restorative and prosthetic dentistry, giving our patients the best possible outcomes. Our Rocky Mount team can create a beautiful smile just for you, and one that is designed to last a lifetime.
Why Choose Drs. Belton & Schrimper, DDS PA for Restorative Dentistry?
One-Visit Dental Restorations
State-of-the-Art Dental Office
High Quality, Natural-Looking Dental Restoration Materials
Dental Crowns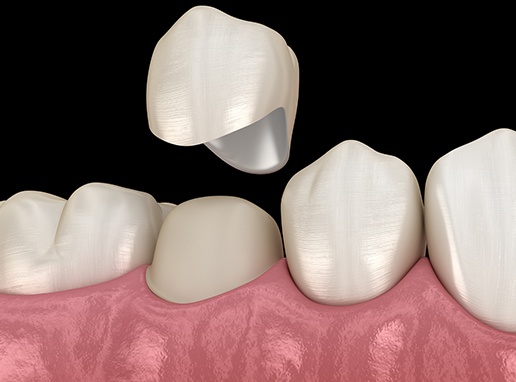 When a tooth becomes so broken or decayed that it is on the verge of being lost completely, our team can save it with a dental crown. These restorations are designed to look and function just like a real tooth, and they are fitted over distressed teeth to protect them, revitalize them, and bring back the smile's appearance. Crowns can be made from various materials, but most patients prefer our all-porcelain restorations because they perfectly mimic the aesthetics and strength of natural teeth.
Tooth-Colored Fillings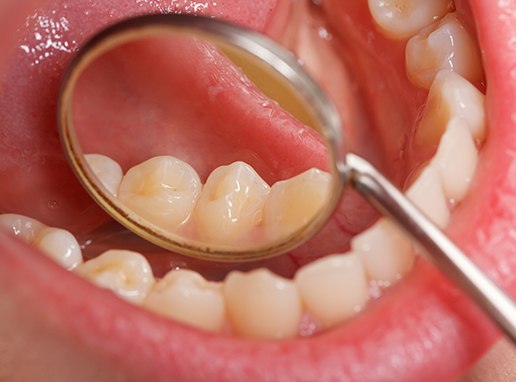 Instead of using a metal compound called amalgam to fix a small cavity, we instead rely on composite resin. This malleable material allows us to place smaller fillings, therefore preserving more healthy enamel, plus it can be color-matched to a patient's teeth so the restoration won't stick out in the smile. These metal and mercury-free fillings don't conduct heat like traditional silver ones, which helps them last longer and prevent dental sensitivity.
CEREC Same-Day Dental Crowns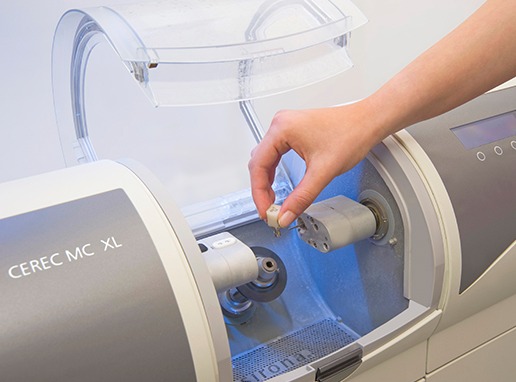 At most other dental offices, if you need a dental crown, you'll have to attend at least two appointments spaced a few weeks apart, and you'll be asked to wear an unreliable temporary crown while your final one is being made. This is a big hassle, which is why we give our patients the option to have everything completed in a single visit. Using CEREC technology, we're able to design, fabricate, and place a 100% custom porcelain crown in a matter of hours—no follow-up appointment necessary!
Learn More About CEREC Same-Day Crowns
Inlays & Onlays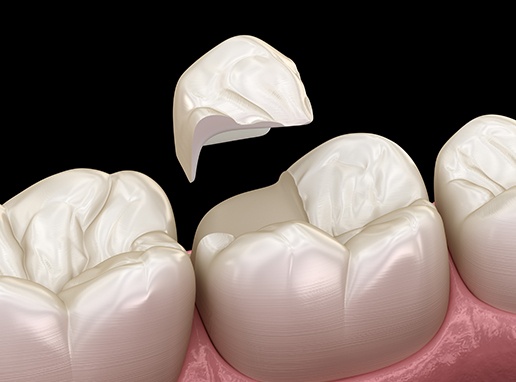 While a crown completely covers a tooth, inlays and onlays are restorations that only cover a small portion of a tooth. They offer a more conservative approach and allow us to repair teeth that are too damaged to be restored with a filling, but don't quite require a crown. An inlay is used to replace the interior part of a tooth, while an onlay extends to the cusps, or biting surface. They are made of lifelike porcelain and matched to a patient's teeth so they easily disappear within the smile.
Learn More About Inlays & Onlays
Full-Mouth Reconstructions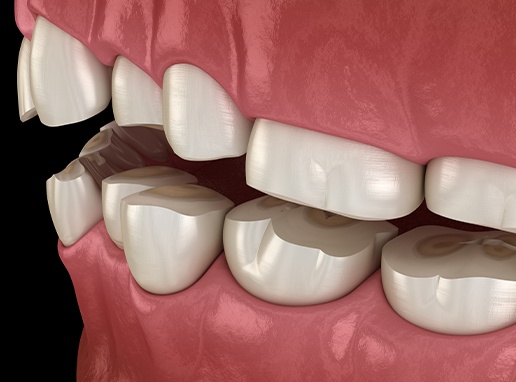 For patients who are dealing with several dental problems at once due to neglect, an accident, or years of teeth grinding, we can help them completely recover their oral health, appearance, and confidence with a full-mouth reconstruction. No matter how many decayed, broken, or missing teeth you might have, our dentists can put together a custom-designed treatment plan that will correct everything step-by-step and give you a gorgeous result you'll be eager to show off.