March 9, 2022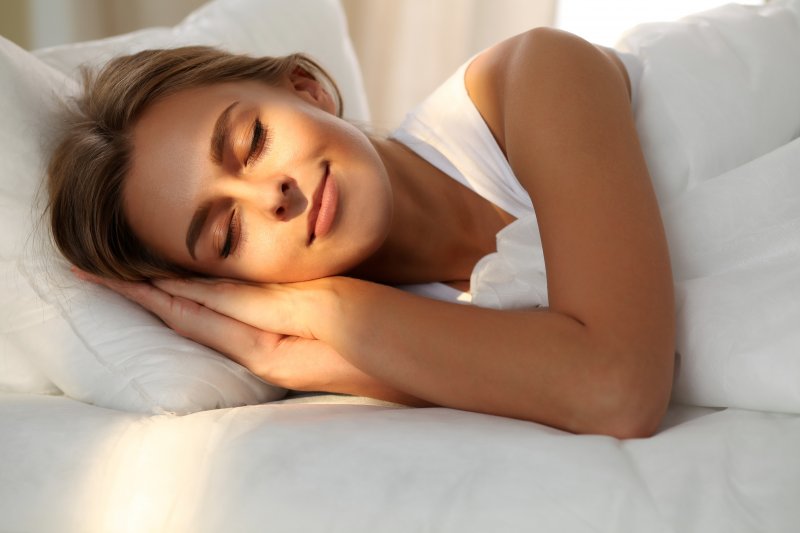 The year is flying by! We've officially made it to March, which means we can look forward to the beginning of Spring. However, something significant takes place on March 13-19. If you guessed National Sleep Awareness Week, you got it right! It serves as a call to action for everyone to recognize sleep as a crucial measure of overall health. Sadly, people with disorders like sleep apnea have difficulty getting the right amount of sleep no matter how hard they try. Read along to learn more about the disorder and the importance of seeking treatment as soon as possible.
What Is Sleep Apnea?
Millions of Americans suffer from sleep apnea. It's a common disorder that causes your breathing to stop and start repeatedly throughout the night. These pauses can last from a few seconds to several minutes, occurring 30 times or more in an hour. Even though loud, chronic snoring is a hallmark symptom of sleep apnea, it's not the only one. Most patients also experience excessive daytime fatigue, difficulty concentrating, and frequent disruptions in the middle of the night.
What Causes Sleep Apnea?
Several factors can increase your risk of sleep apnea, including:
Jaw or Throat Size – You're more likely to have sleep apnea if you have a small upper airway, recessed chin, small jaw, or large overbite.
Weight – Excess fat around the upper airway can obstruct your breathing.
Neck Circumference – Men with a neck size greater than 17 inches and women with a neck size greater than 16 inches may have narrower airways.
Age – People over the age of 60 are at a higher risk of developing sleep apnea.
Gender – Men are two times more likely than women to have a sleep disorder.
Ethnicity – African Americans, Pacific Islanders, and Hispanics are at an increased risk of sleep apnea.
Family History – You're more likely to have sleep apnea if it's in your family history.
Why You Should Seek Sleep Apnea Therapy
A lot of people refuse to seek sleep apnea treatment because they either don't think it's that big of a deal or they believe it'll go away on its own. Well, it's incredibly important to address the issue before it leads to severe complications. Untreated sleep apnea can be detrimental, causing you to feel drowsy, fatigued, and irritable throughout the day. It also increases your risk of high blood pressure, stroke, cardiovascular events, and liver problems.
Your quality of sleep has a larger impact on your overall health than you may think. If you have sleep apnea or think you suffer from it, don't hesitate to seek treatment. Your body will thank you!
About the Dentist
Dr. Barry Belton is passionate about helping patients achieve a healthier smile and better quality of life. If you think you may suffer from sleep apnea, don't hesitate to seek help from him. Dr. Belton specializes in sleep apnea treatment and will help you enjoy better sleep in no time. To make an appointment, visit his website or call (252)937-7878.
Comments Off

on The Importance of Getting the Right Amount of Sleep
No Comments
No comments yet.
RSS feed for comments on this post.
Sorry, the comment form is closed at this time.