Inlays & Onlays – Rocky Mount, NC
Conservatively Repairing Damaged Smiles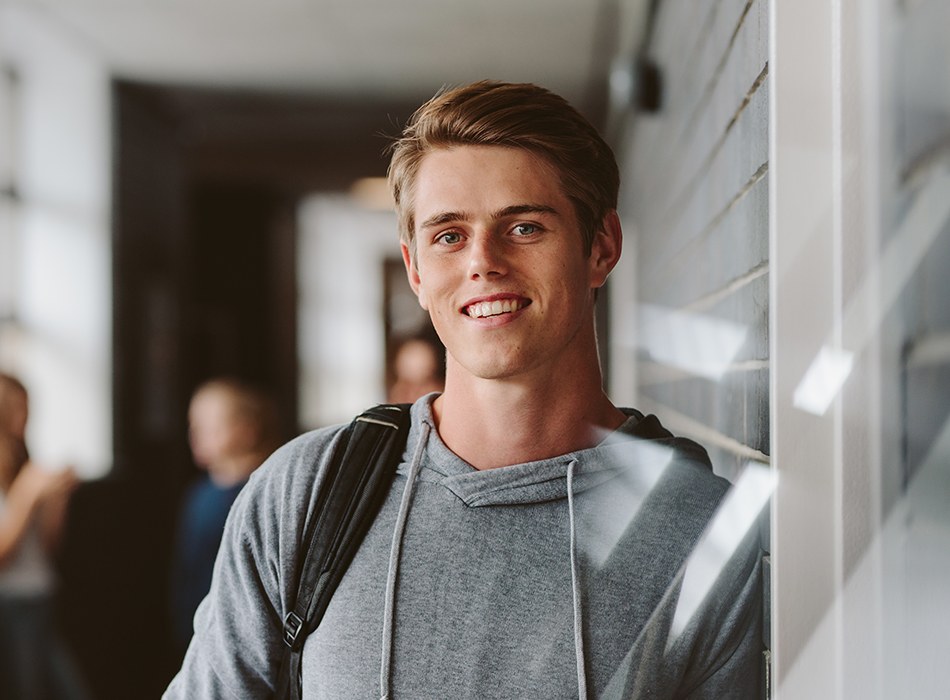 If you have a big filling that needs to be replaced, but the damage isn't quite severe enough to need a crown, inlays and onlays in Rocky Mount, NC may be the perfect in-between to preserve your tooth's structure. They're milled restorations, similar to a crown, but they fit over the top of your tooth to minimize the need to alter it. To learn more about this efficient and durable dental treatment, read below.
Why Choose Drs. Belton & Schrimper, DDS PA for Inlays & Onlays?
Custom-Made Porcelain Dental Restorations
Fabricated Using Strong, Natural-Looking Dental Materials
We Accept & Maximize All Major Dental Insurance Plans
The Inlay & Onlay Process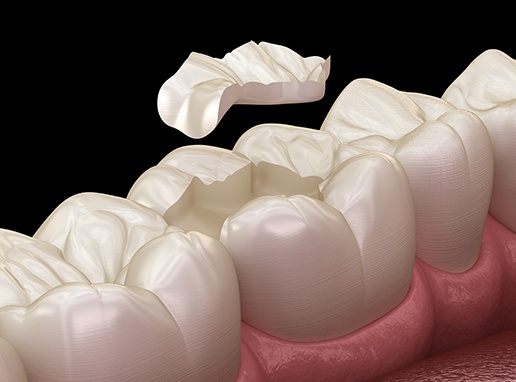 Not every situation is right for an inlay or onlay, but Dr. Belton and Dr. Schrimper will assess your problem to determine the best solution for you. Inlays and onlays require two appointments because they are created in a lab by a licensed dental technician.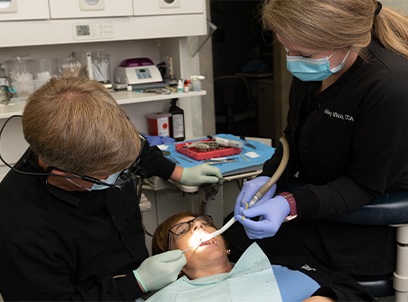 First Visit
At the first visit, we will prepare your tooth by removing any decay or the old filling and cleaning the area. We will then take an impression of your affected tooth and send it to our dental lab so that your custom inlay or onlay can be created. Dr. Belton or Dr. Schrimper will determine the best material to use, but in most cases, patients choose natural-looking porcelain or ceramic because these materials will flawlessly blend in with the rest of the tooth's structure. Back teeth incur extreme pressure, so a metal inlay or onlay may be best in that area. You'll wear a temporary until the lab delivers your final restoration to our dental office.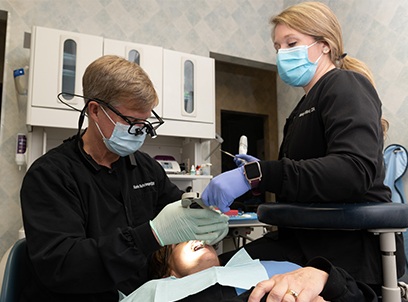 Second Visit
At the second appointment, Dr. Belton or Dr. Schrimper will remove your temporary restoration and permanently cement your final inlay or onlay into position. After polishing and modifying the restoration to ensure proper bite alignment, you'll enjoy your stronger, healthier smile for years to come.