---
Cosmetic Dentist – Rocky Mount, NC
Create Flawless Smiles
It's no secret that an attractive smile is an important asset. Now that you've made sure your smile is clean and healthy through regular checkups and cleanings, it might be time to consider getting a cosmetic procedure to make your smile really shine. Drs. Belton and Schrimper offer a multitude of treatments to improve your grin. Don't let a treatable flaw keep you from having the perfect smile you've always wanted. Contact us today to schedule an appointment.
Porcelain Veneers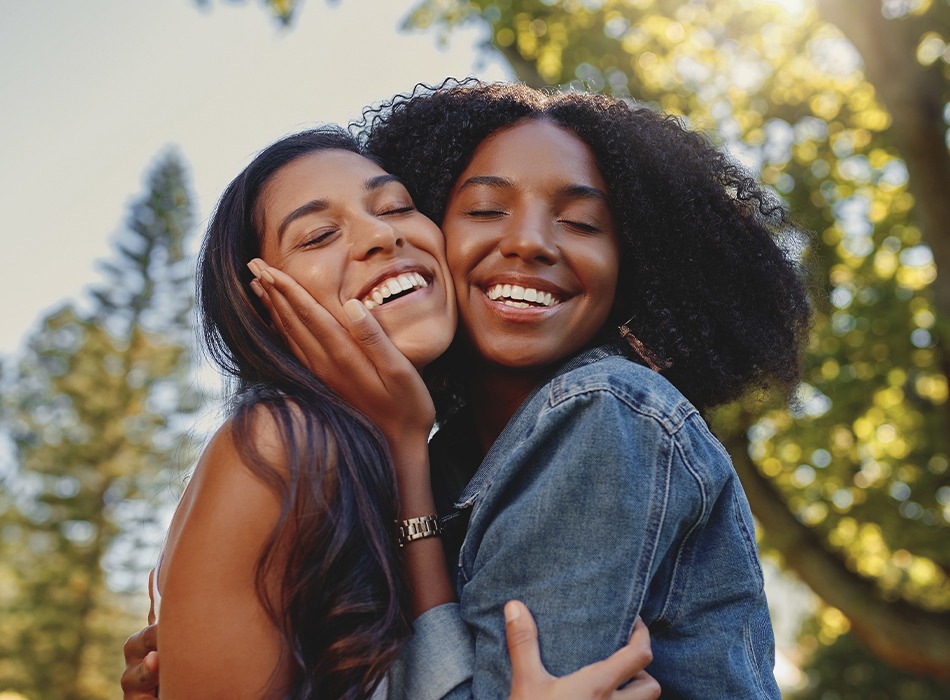 If imperfections like chips, cracks, stains, gaps, or slightly rotated teeth have ever kept you from flashing a big grin, then porcelain veneers could be the perfect treatment for you. These ultra-thin sheaths of durable dental porcelain are bonded to the front-facing surfaces of your teeth to mask all kinds of cosmetic imperfections. Schedule an appointment with your cosmetic dentist today to see if porcelain veneers are right for you.
Teeth Whitening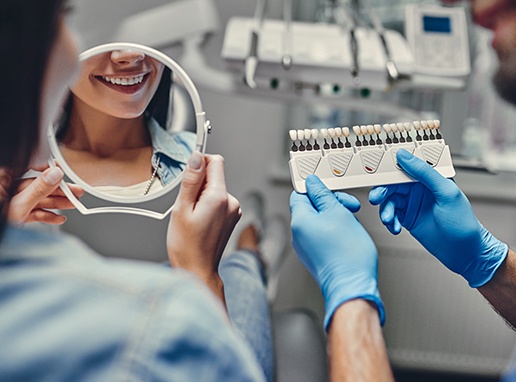 Even if your smile is sparkling clean, you might still notice tooth discoloration due to certain foods and beverages, aging, medications, tobacco products, or possible previous dental work. Teeth whitening is a very simple cosmetic procedure to brighten your smile. After a thorough examination, we can discuss the best option for making your pearly whites truly pearly white.
Cosmetic Bonding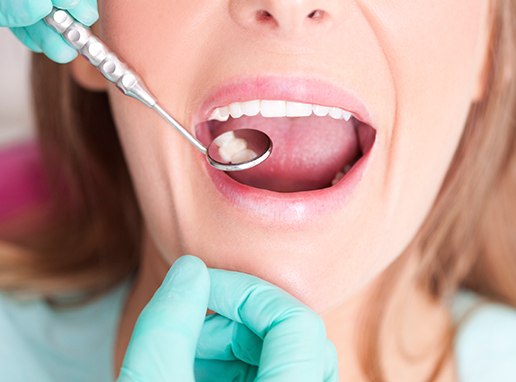 Do you have chips or gaps in your grin but want a more affordable, quicker option than porcelain veneers? Cosmetic bonding can often be performed in just one visit. We can use a malleable composite resin, which is actually the same material used in tooth-colored fillings, to sculpt your tooth into a more desirable shape. We can even use this material to correct stains!
Smile Makeovers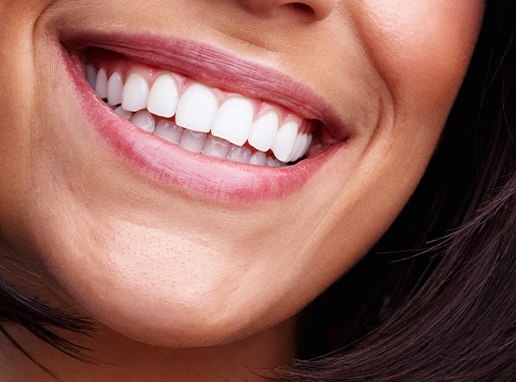 Maybe you have so many imperfections in your smile that you don't even know where to start treatment. If that's the case, you could use a smile makeover, which involves combining various cosmetic dentistry procedures to bring out the full potential of your smile. Pretty much any patient who wants a happier, healthier, more aesthetically pleasing set of pearly whites is a good candidate for a smile makeover.
Benefits of Cosmetic Dentistry
Besides correcting aesthetic flaws in your smile, cosmetic dentistry offers a whole host of benefits. It can reverse the effects that the aging process has on your teeth. It can enhance your career. Because you'll be prouder of your smile, you'll naturally smile more, and you'll be more likely to land the job of your dreams. Finally, studies have shown that when you smile more, you'll actually feel truly happier!
Understanding the Cost of Cosmetic Dentistry
Because of the wide variety of treatments available, it's impossible to give you a precise estimate of how much you'll end up paying. The cost of your treatment will depend on several factors, such as how many teeth you're having treated and what procedures you're undergoing. Ultimately, the best way to determine how much your cosmetic treatment will cost is to schedule a consultation.