Dental Implants – Rocky Mount, NC
Gain A Strong, Beautiful Smile for Life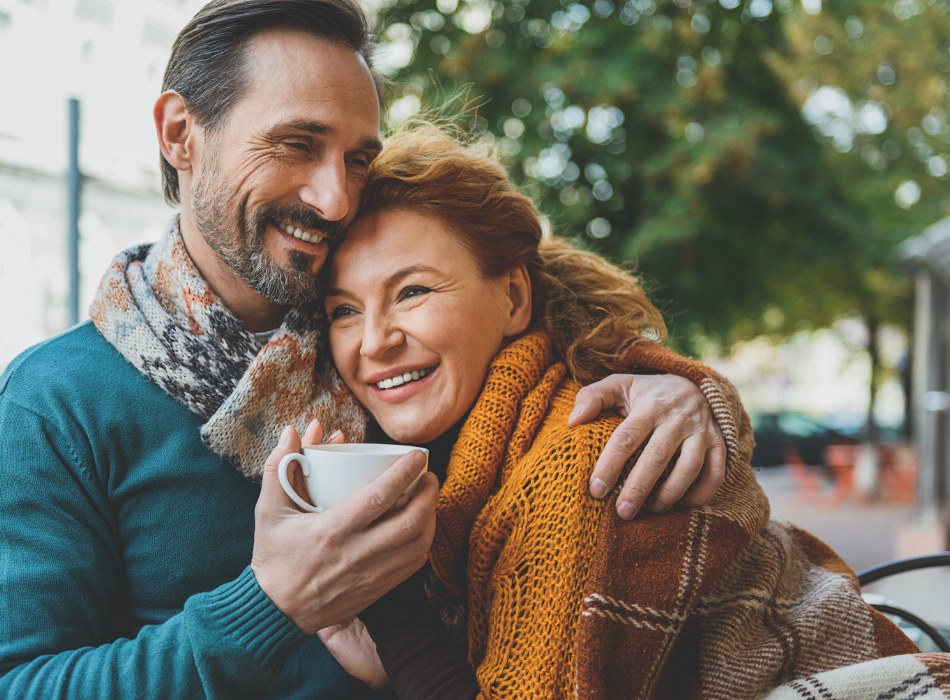 In the old days, if you were missing teeth, you had to settle for options like bridges or dentures. Luckily, those days are long gone, thanks to dental implants from our Rocky Mount, NC dentist. They look, feel, and function like natural teeth because of a titanium anchor attached to the jawbone. Dental implants can be used to support bridges, partials, or full dentures to eliminate slipping. Contact us today for a consultation to see if dental implants are the right choice for you to gain a strong, beautiful smile for life.
Why Choose Drs. Belton & Schrimper, DDS PA for Dental Implants?
100% Custom-Made Dental Implant Restorations
State-of-the-Art Dental Office
Friendly & Highly-Experienced Dental Team
What are Dental Implants?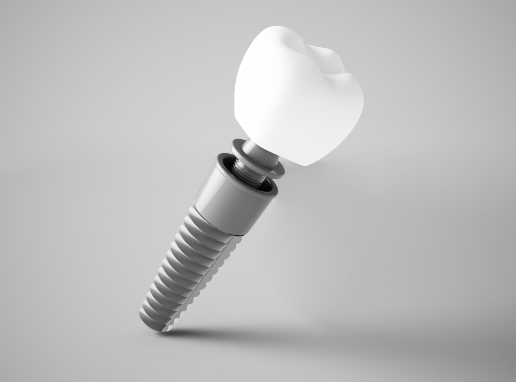 A dental implant is essentially a prosthetic tooth root made of titanium. This metal is not only extremely strong, but biocompatible as well. Once an implant is placed into the jawbone, it directly bonds with the surrounding tissue just like a real root. When this process (called osseointegration) is complete, an implant can then be attached to a crown, bridge, or denture to restore the visible part of the tooth/teeth.
The 4-Step Dental Implant Process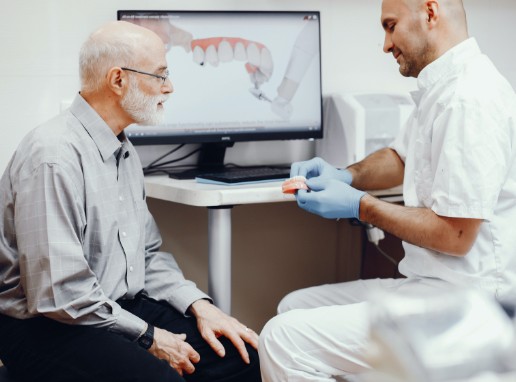 The process of getting dental implants involves 4 basic steps:
We'll give you an exam, go over your replacement options, and work with you to help you decide whether or not dental implants are the best choice for your smile.
If you choose to get dental implants, we'll refer you to a local specialist who will perform the placement surgery.
You'll be given a few months for your mouth to heal, during which you'll wear temporary teeth.
When your mouth is ready, you'll return to our dental office to have your new restorations attached to your implants. At this point, your new smile is ready for the world!
Benefits of Dental Implants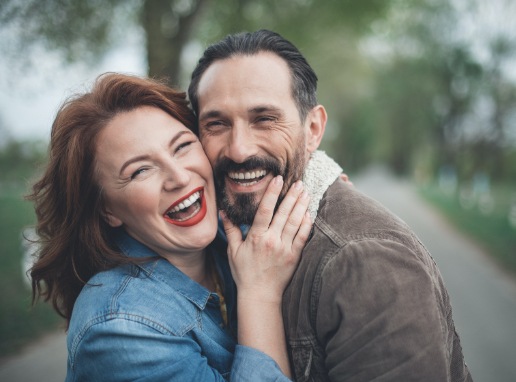 Compared to other tooth replacement options, dental implants have multiple advantages, such as:
Replacing not only the crown of the tooth, but the root as well
Can last for decades, or even a lifetime, with proper maintenance
Have a success rate of 95%
Allow you to eat or drink whatever you like
Place no pressure on surrounding teeth
Look and feel just like your natural teeth did
Indications for Dental Implants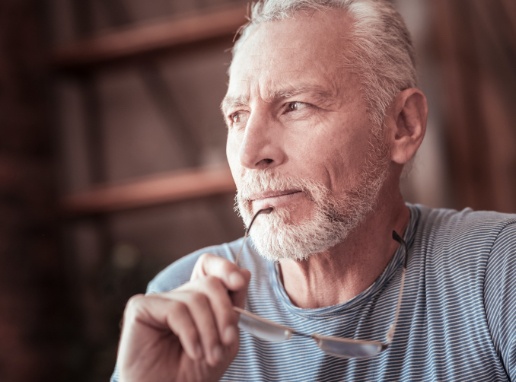 No matter the circumstances behind your tooth loss, it's possible to replace them with dental implants. Furthermore, no matter how many teeth you're missing, there's a dental implant option out there for you. The only differences would be the number of implants placed and the types of restorations applied.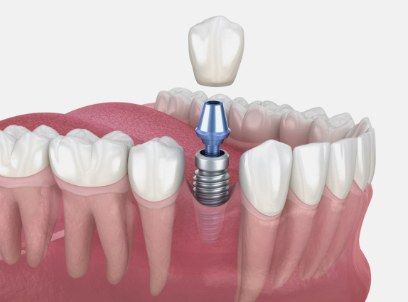 Missing Single Tooth
For a single missing tooth, just one titanium post would be surgically inserted into your jawbone. Over a few months, your jawbone will fuse with the post in a process called osseointegration. Once that process is complete, either Dr. Schrimper or Dr. Belton will place an all-ceramic crown on top of your implant to give it the natural feel and function you deserve.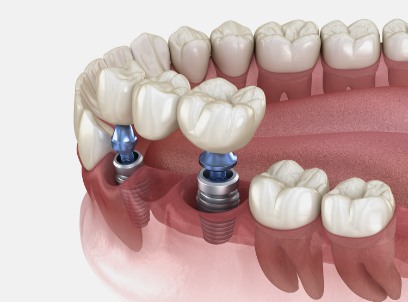 Missing Multiple Teeth
If you're missing several teeth in a row, not to worry. We can place a dental implant on either side of the gap in your smile, and place a dental bridge in between. A bridge is a row of prosthetic teeth with dental crowns on either side. These crowns are placed on the implants on the edges of the gap in your grin. Because the crowns are placed on dental implants, they won't require any alteration of your remaining natural teeth in the same way that regular bridgework might.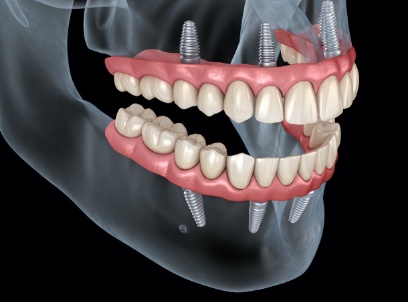 Missing All Teeth
Traditional dentures used to be your only option if you were missing all of your teeth. Now, you can receive dentures held in place by dental implants. An average of four to six dental implants will be strategically placed throughout your jawbone in the areas where they will receive the most support. That way, even if you have undergone some jawbone loss from missing teeth, you may still be able to get implant-retained dentures. These dentures are more secure than traditional ones, eliminating unexpected slippage.
Understanding the Cost of Dental Implants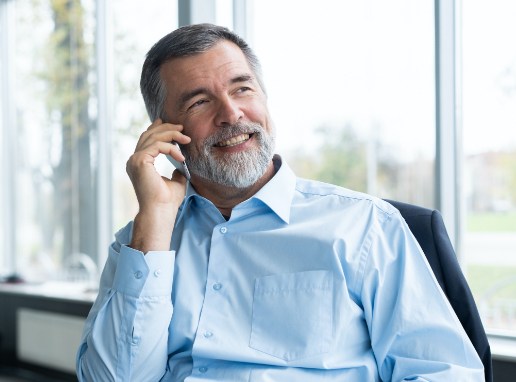 How many implants you're getting
Which restoration you're receiving
Any preliminary procedures you need, like a bone graft or gum disease treatment
Whether your insurance covers implants