Meet the Dental Team – Rocky Mount, NC
Get to Know Our Trusted Team
Drs. Belton and Schrimper both meticulously hand-selected their dental team. They chose to work alongside them every day because of their dedication to their patients, the genuine compassion that they show, and their experience and dedication to always providing top-tier care. To learn more about some of the friendly faces that you'll see around our office at each of your appointments, read below.
Kayla, Office Manager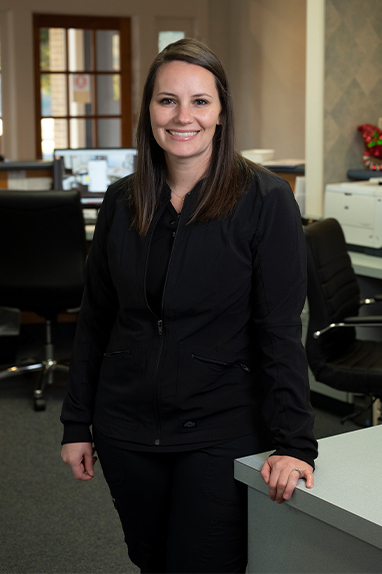 Kayla joined the office in November of 2020, and she's already doing an amazing job at connecting with not only the patients, but the rest of our team as well! At home, she and her husband Brent have a dog named Linus. As for hobbies, she likes collecting vintage records, listening to different genres of music, and (of course) spending quality time with loved ones. She's also an aspiring crazy plant lady.
Megan,
Administrative Assistant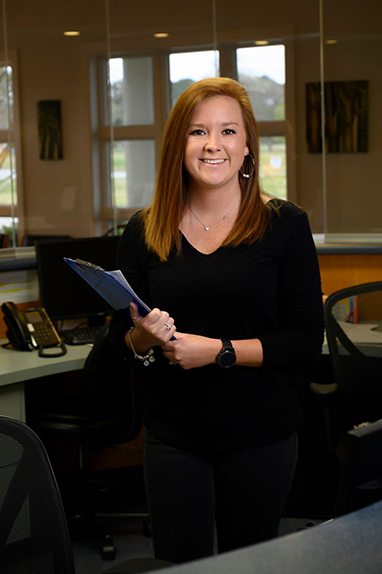 Megan has been a part of our dental team for a few years now, and she loves how the entire group gets along like one big family! At home, she is happily married with one dog. Her favorite hobbies include hunting and fishing with her husband, shopping, going to the beach, and spending quality time with loved ones. Amazingly enough, she's the only person in her family with red hair.
Kelsey,
Sleep Medicine Coordinator/Dental Assistant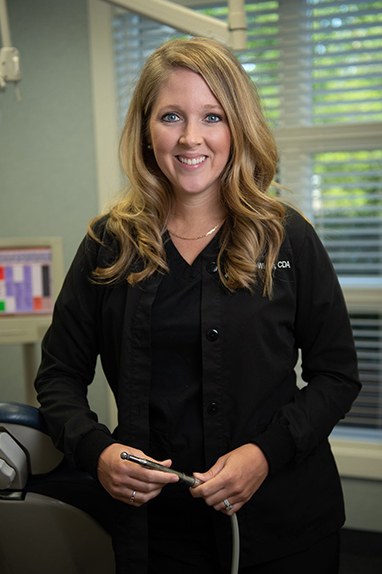 Kelsey started out attending the dental assisting program at Martin Community College, and her career in dentistry covers over 13 years and counting. While she's always been eager to help others restore their smiles, her biggest passion these days is educating patients about obstructive sleep apnea and how best to treat it. Away from work, she and her husband Dan have a young daughter named Cherry. Her biggest hobbies include helping her husband on their family farm, riding horses, and enjoying summers at Lake Gaston. She also regularly plans/decorates weddings for people!
Sylina,
Certified Dental Assistant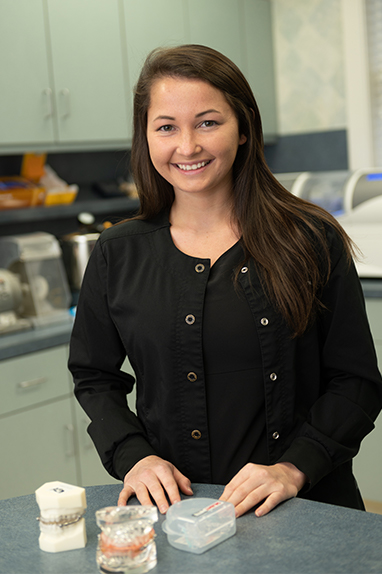 Sylina is from Goldsboro, home of Seymore Johnson Air Force Base. She attended school at Wayne Community College and became a Certified Dental Assistant. She works chairside with Dr. Kevin Schrimper to ensure that procedures run smoothly and patients feel comfortable during dental procedures. She loves working for such an amazing team! When she isn't at work you can find her at the gym or dancing.
Amy,
Dental Assistant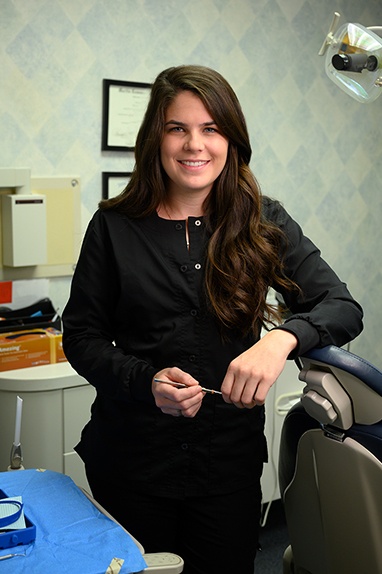 Amy joined the dental office in November 2019. She is looking forward to helping you achieve a beautiful smile. In her spare time, she enjoys riding horses and spending time with all of her animals. She also enjoys spending time with her family and friends.
Kathy,
Registered Dental Hygienist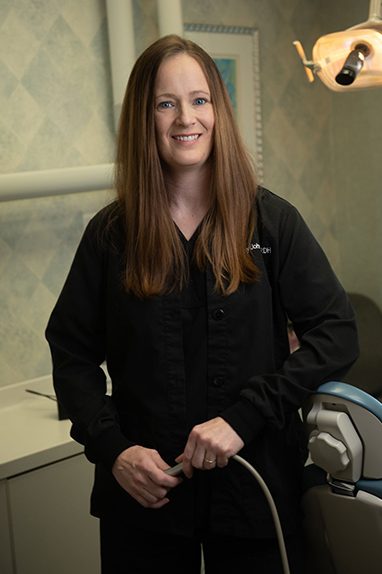 Kathy studied dental hygiene at Wayne Community College and has been a part of our practice for over 15 years so far. She's also a proud veteran! She loves the relationships she's built with long-term patients here, as well as getting to spend time with such a great team each day. At home, she and her husband John have a son named Zach and a daughter named Emily. In her free time, woodworking and going to the beach are always top priorities.
Brittney,
Registered Dental Hygienist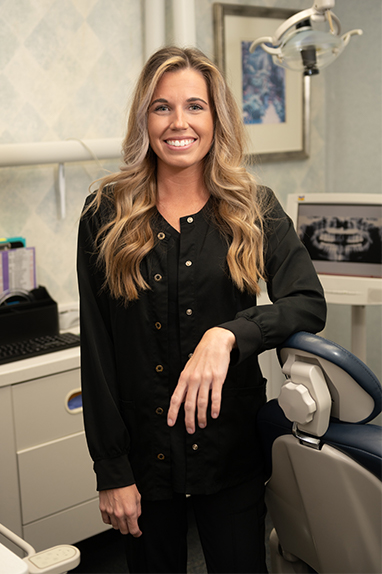 Brittney has been working in the dental world for over five years now, and she loves establishing relationships with patients from appointment to appointment! She studied dental hygiene at Wayne Community College. Outside of office hours, you can typically find her hanging out with friends and family, lounging at the beach, shopping, or binging Netflix.
Katie,
Registered Dental Hygienist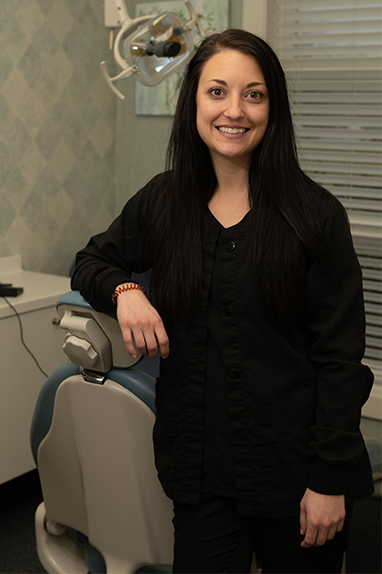 Katie's career in the dental world spans over a full decade so far. She studied dental hygiene at Germanna Community College and is also a trained Real Estate Agent! Today, what she enjoys most about her role is building meaningful connections with patients as time goes by. At home, she has a son named Maddox, two dogs, and a cat. Her favorite hobbies include listening to music, spending time with her loved ones, participating in motorsports, and enjoying the beach.
We Can't Wait to Meet You!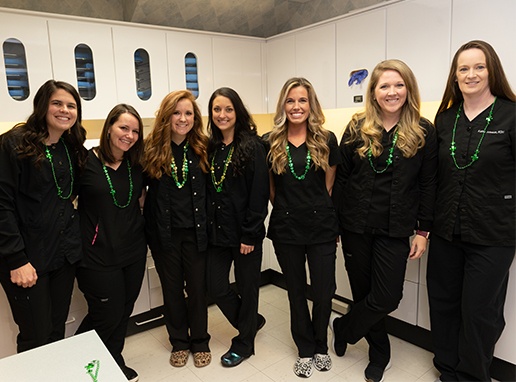 We welcome new and existing patients to explore the many options our dental office provides for a healthy, beautiful smile. From checkups and cleanings to restorative dentistry and cosmetic dentistry, our Rocky Mount dental office can meet all of your family dentistry needs. Call to schedule your appointment or consultation today.