Advanced Dental Services & Technology – Rocky Mount, NC
Fast, Precise, & Gentle Care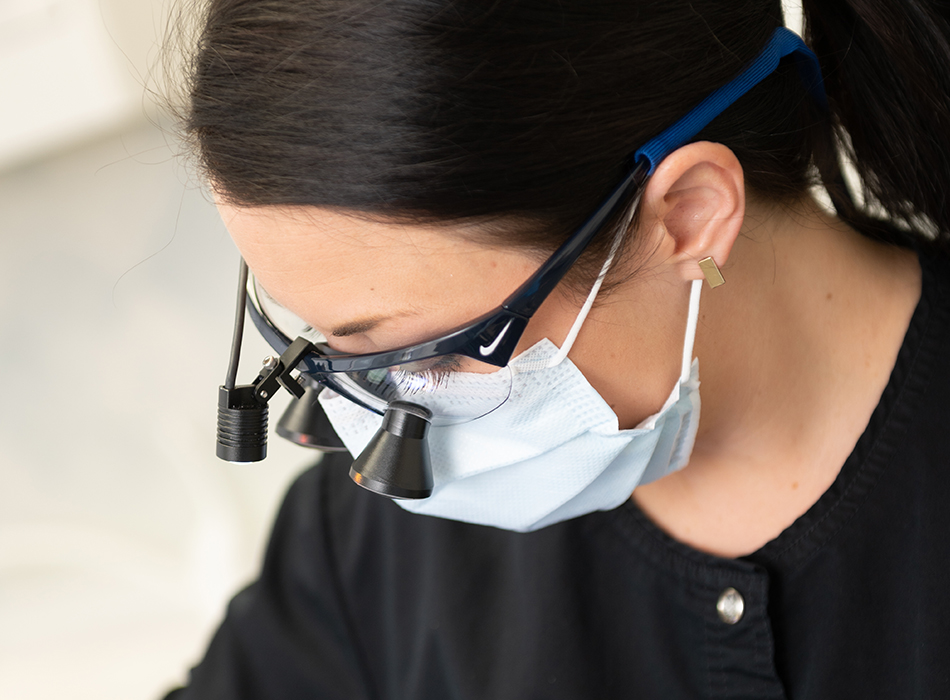 In the past, doctors relied on limited equipment to diagnose patients, and patients relied on verbal explanations from their doctors about what was going on inside their mouth. Today, the technology and tools available aid dentists in offering a more accurate diagnosis and education to their patients. Our dental office utilizes the latest instruments, including the intraoral camera, digital X-rays, Panorex, and wax-ups.
These innovations in dentistry improve our ability to treat patients as well as improve their overall experience each time they visit our dental office. By investing in the most modern technology and tools, we have transformed our patients from onlookers to active participants in their own treatment. If you would like to learn more about the technology and tools we use in our dental office, we are happy to explain.
How Technology Makes Our Dentistry Better
Pain-Free Gum
Laser Therapy
Low-Radiation
Digital Dental X-Rays
100% Digital Dental Impressions: No More Putty!
Digital Impression System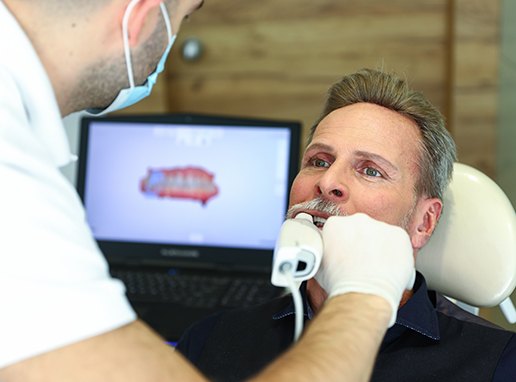 Normally, when getting a dental crown, you need to wait several days – sometimes up to three weeks – for your restoration to be made. However, thanks to CEREC, we can give you a high-quality, same-day crown – no need for a second appointment! The CEREC chairside milling device will craft a perfectly-fitted porcelain crown using a 3D imaging software to create a digital model of the tooth. Once it's complete, we can place it right away!
Intraoral Cameras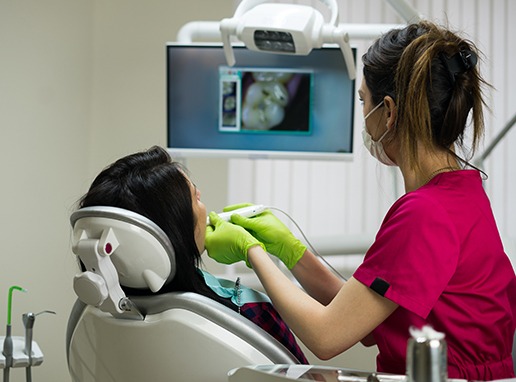 Have you ever wondered what your dentist is seeing in your mouth? Thanks to intraoral cameras, you don't have to wonder anymore! This device is a pen-shaped camera that allows us to take pictures of hard-to-see areas in your mouth. The footage will be connected to a chairside monitor, allowing us to show you what we're looking at. This will help you clearly understand the problem, as well as why we're making certain treatment recommendations.
Digital X-Rays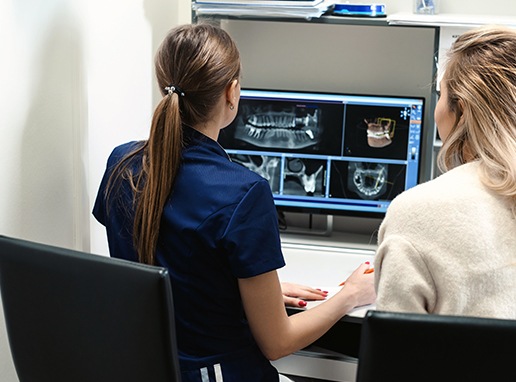 Taking X-rays is an essential part of monitoring your oral health and diagnosing issues that we wouldn't be able to detect with a visual examination. A digital X-ray involves far less radiation exposure than a traditional X-ray, and the image quality is improved as well (especially since it can be enlarged on a computer screen), allowing for far more accurate diagnoses. And since there's no need for processing chemicals or film to view the images, the whole process is much more environmentally friendly.
Panorex X-Rays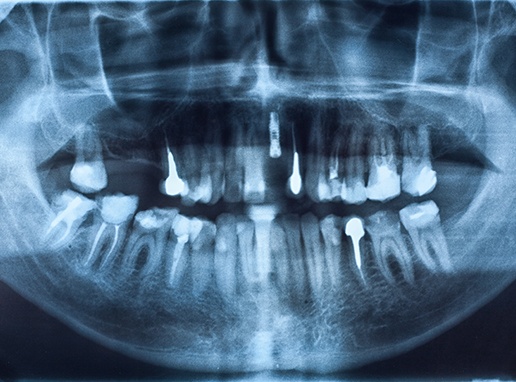 A panorex X-ray will give us a full view of your upper and lower jaws, your teeth, your sinuses, and the temporomandibular joints (TMJs) that attach the lower jaw to the skull. This kind of X-ray will help us find jaw and teeth fractures as well as diagnose TMJ disorders, impacted wisdom teeth, gum disease, and other abnormalities. Using this machine is very simple; after positioning your head, we'll ask you to stay still while the device travels around you. This will take about 20 seconds but will provide us with plenty of useful information that will help us better protect your smile!
Soft Tissue Laser Dentistry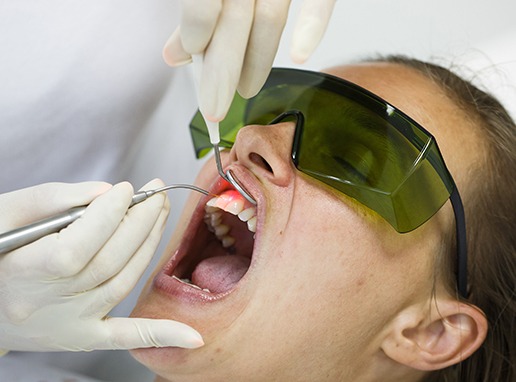 We primarily use our soft tissue laser to treat gum disease, as its highly concentrated beam of light is able to eliminate harmful bacteria from deep below the gum line and even remove infected tissue with extreme precision. The laser is much less invasive compared to traditional treatments, and it emits practically no heat, sound, or vibration, making it extremely comfortable for the patient.
Wax-Up Models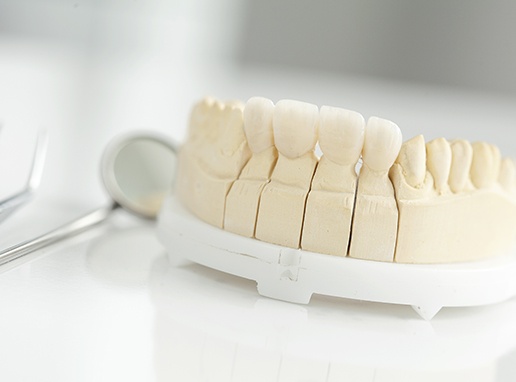 Are you worried about how your smile will look after a particular procedure? We can create a diagnostic wax-up model using impressions of your upper and lower arches. We can then adjust the model to show the outcome of the proposed treatment plan. This way, you can set realistic expectations for the procedure. This diagnostic tool can help when planning a variety of procedures, including placement for dental implants and porcelain veneers.
We welcome new and existing patients to explore the many options our dental office provides for a healthy, beautiful smile. Call to schedule your appointment or consultation today.