Dentures – Rocky Mount, NC
A Comfortable, Trusted Solution for Tooth Loss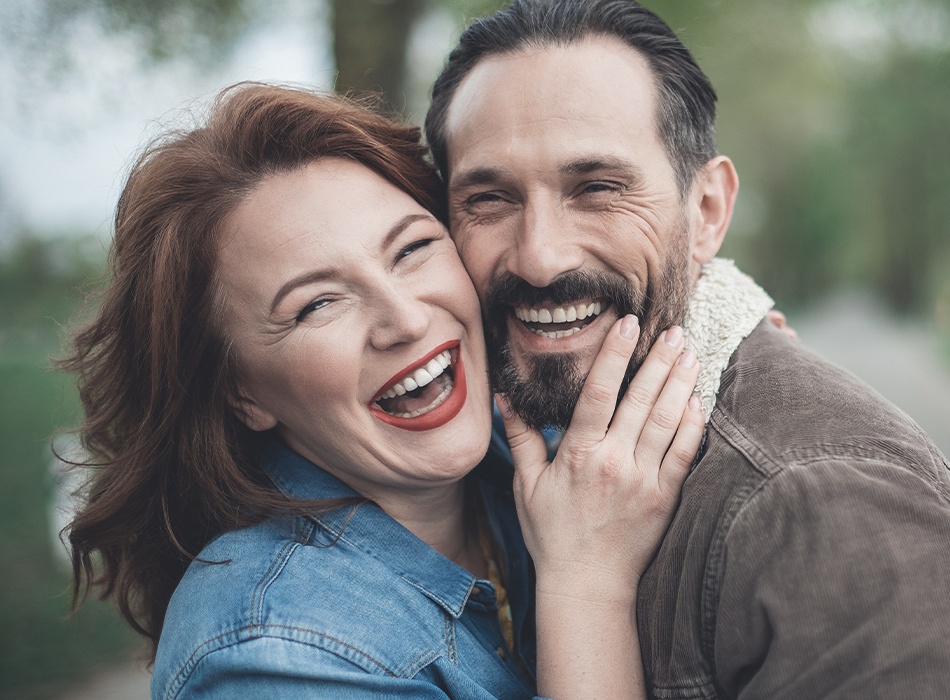 The dentures of today are very, very different compared to the ones your parents or grandparents might have worn. Now, they are extremely natural-looking and can be designed to fit comfortably in the mouth while still offering premier stability. Whether you are missing most of your teeth or all of them, our team can help you get your bite and confidence back for a lifetime to come. To get started, contact us today to schedule a consultation to discuss smile restoration with dentures in Rocky Mount, NC.
Why Choose Drs. Belton & Schrimper, DDS PA for Dentures?
100% Custom-Made Dentures for Each Patient
State-of-the-Art Dental Office
Friendly Dental Team That Treats Patients Like Family
What are Dentures?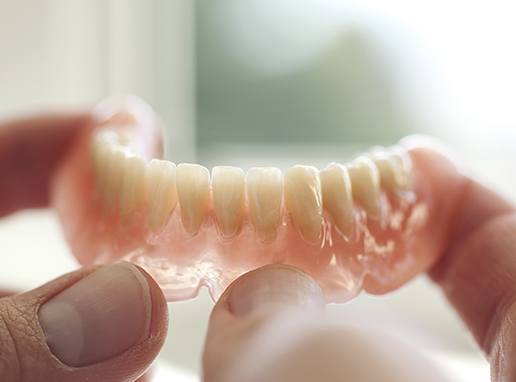 A denture is a form of restorative dentistry that is used to replace missing teeth in one or both jaws. In most cases, they're made with an acrylic gum-colored base and a set of ceramic or acrylic false teeth.
Depending on your needs, you may be eligible for one of the three types of dentures: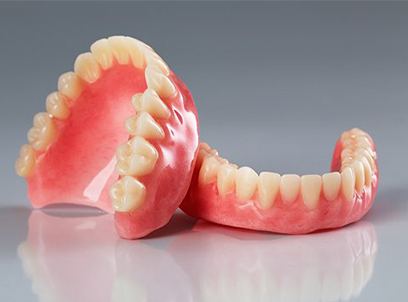 Full Dentures
When you hear the word "denture," it's likely a full denture that you picture in your mind. These are used to bring back an entire row of teeth at once, and they stay in place by sitting directly on the gums, relying on the power of natural suction, denture adhesive, and the strength of the nearby cheek muscles.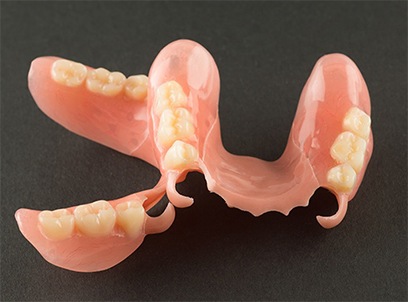 Partial Dentures
You can think of a partial denture as the final puzzle piece that will complete your smile. The prosthetic can be shaped to fit between a patient's remaining teeth, no matter their orientation, and is secured within the mouth using small metal clasps.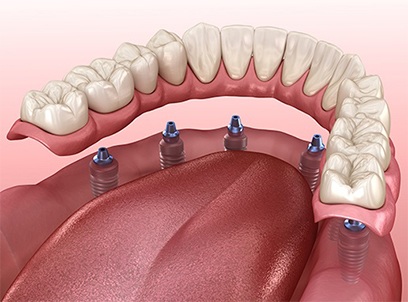 Implant Dentures
While an implant denture may look like a traditional removable one on top, the "magic" is actually hidden beneath the gum line. Instead of just sitting on the gums, implant dentures are directly anchored to the jawbone using a series of small titanium posts that act like new tooth roots. This gives the prosthetic a strength and stability that perfectly replicates real teeth.
Am I a Good Candidate for Dentures?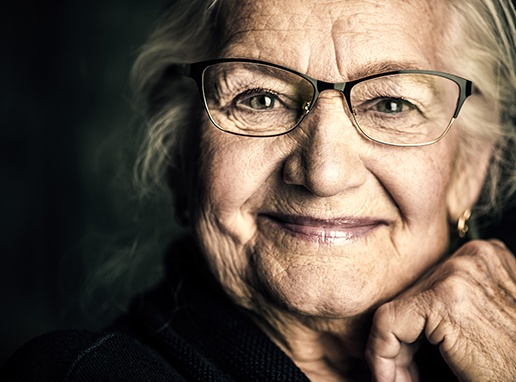 Most people who have lost several or all of their teeth would make great candidates for dentures. However, your gums and any remaining teeth must be infection-free before you can receive your new teeth. Ultimately, a consultation with one of our dentists is the only way to determine your eligibility for dentures.
Benefits of Dentures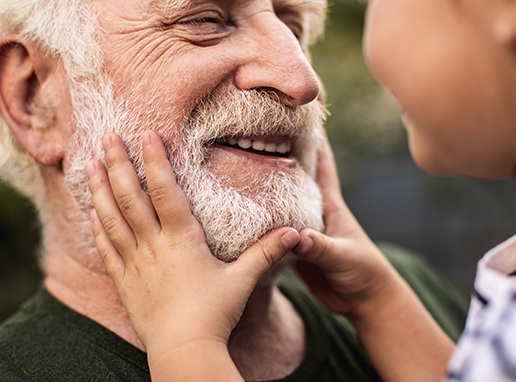 Tooth loss creates more than just aesthetic problems; it can cause new challenges that negatively impact your quality of life. Dentures are able to address those issues. Some of the benefits that dentures provide include:
Each denture is made with natural-looking materials that replicate the pearly whites you were born with.
A full set of teeth helps you chew a variety of healthy, crunchy foods like fresh fruits and vegetables.
When your dentures are properly fitted, you shouldn't have to worry about them slipping around while you're talking or eating.
Traditional full and partial dentures can last up to 7 years before they need a replacement. Implant-retained dentures can last even longer with proper maintenance.
Living with Dentures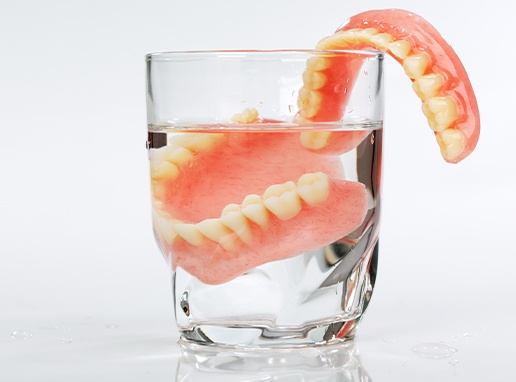 Once we place your new teeth, we'll provide you with specific instructions on how to care for them. Generally speaking, you'll have to clean your dentures daily. You should also keep brushing your remaining teeth, gums, and tongue to minimize your risk of infection. Removable dentures should be soaked in water or denture cleanser at night, but make sure the water isn't too hot, or else the dentures could lose their personalized shape.
To help you quickly get used to your dentures, wear them as much as possible. Practice reading aloud to get the hang of speaking with them in your mouth. Cutting your food into bite-sized chunks and chewing evenly with both sides of your mouth can help you grow accustomed to eating with them.