Replace Missing Teeth – Rocky Mount, NC
Come Get Your Smile Back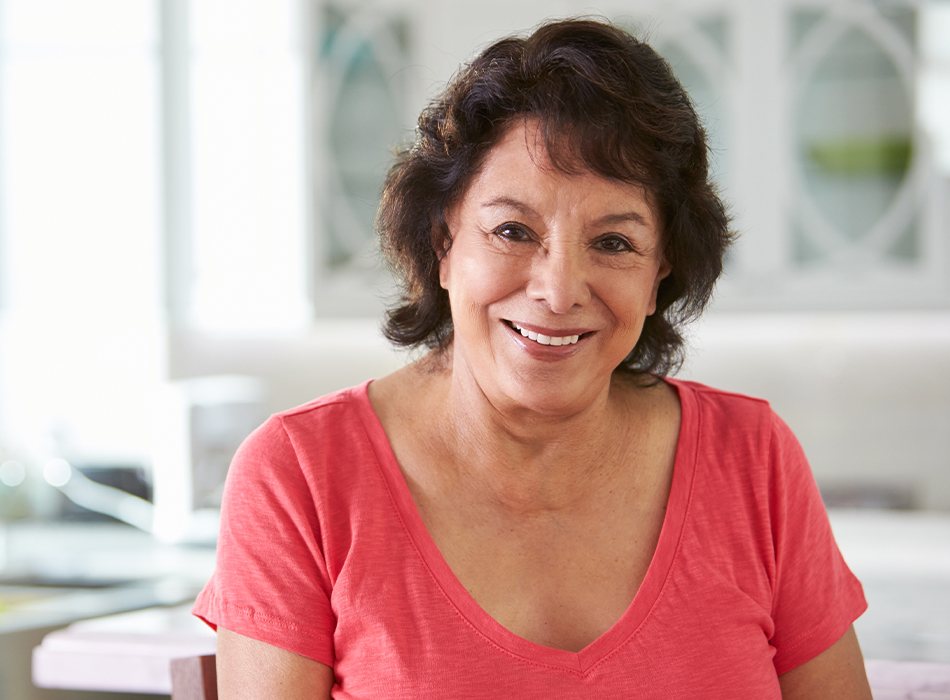 Trying to live your life with missing teeth is a hassle, as this dental issue can constantly get in your way during even the most routine tasks, like speaking or eating. Drs. Belton, Schrimper and Perry have helped countless patients permanently fill in unwanted gaps using strong, custom-made restorations, and they're eager to do the same for you. Whether you choose to get a bridge, denture, or dental implant restoration, the result will be the same—a renewed smile and the confidence and comfort that comes with it. To learn more and explore your options to replace missing teeth in Rocky Mount, NC, schedule a consultation today.
Why Choose Drs. Belton & Schrimper, DDS PA for Replacing Missing Teeth?
Dental Office That Has Served Rocky Mount for 30+ Years
Completely Personalized Dental Treatment Plans for Each Patient
Friendly Team That Always Puts Your Dental Needs First
Dental Bridges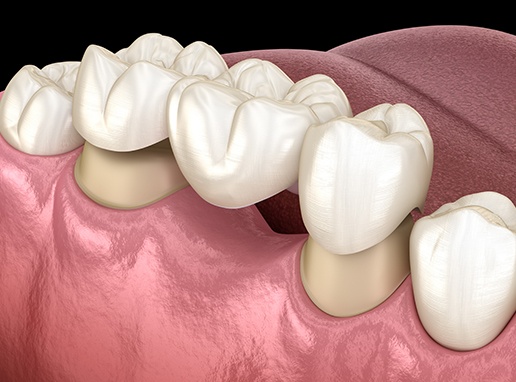 A dental bridge offers a simple but effective way to replace one to three consecutive missing teeth. A row of dental crowns is bonded together, and the ones on either end are fitted over the natural teeth on both sides of the space in the smile. This gives the prosthetic stability, which not only enables a patient to chew normally again, but it also prevents the teeth from shifting out of place. Plus, our bridges are designed to have the best possible aesthetics.
Learn More About Dental Bridges
Dentures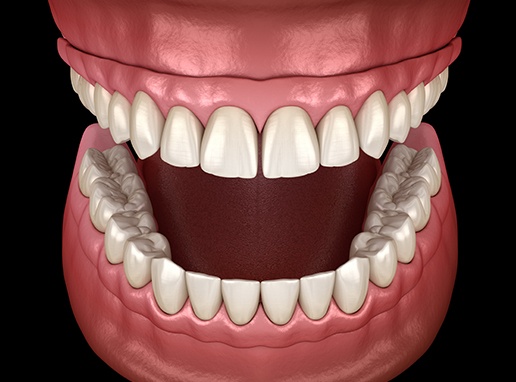 Our full and partial dentures are specially made for each patient, consisting of an acrylic, gum-colored base that supports finely crafted ceramic teeth. We can give you a denture that fits seamlessly among your remaining teeth or sits directly on the gums to restore an entire dental arch. For added security, we can even attach a denture to dental implants so the teeth will never slip or shift out of place.
Dental Implants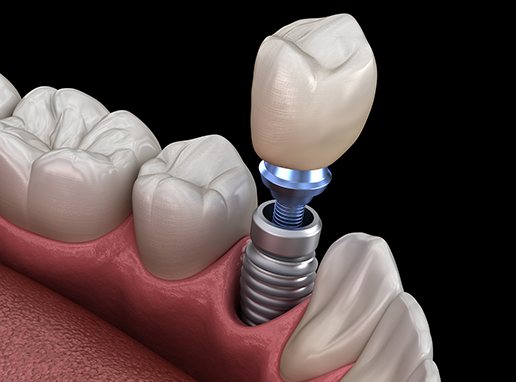 While most dental replacements only bring back the visible portion of a tooth (called the crown), dental implants go a step further and restore the root structure beneath the gum line as well. A small post is placed into the jawbone, and this is used to support a crown, bridge, or denture. Because both parts of the tooth have been replaced, implants offer a level of stability, security, and durability that put them head and shoulders above other options.