Root Canal Therapy – Rocky Mount, NC
Save Your Tooth and Stop Your Pain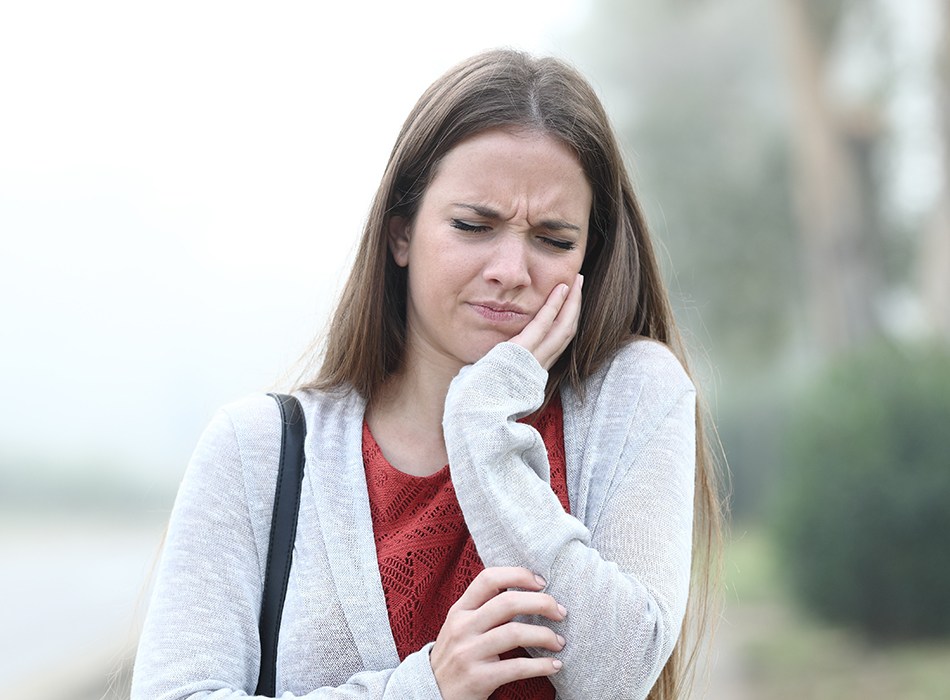 Most of the time, if a tooth develops decay, it only damages the hard outer portion, called the enamel. However, if the decay isn't treated, bacteria can eventually make its way inside the tooth and infect the dental pulp, or nerve. This causes swelling and a buildup of pressure that can be quite painful, and often, the only solution is root canal therapy from our Rocky Mount, NC dentist. This long-feared procedure is nothing to worry about with Drs. Belton & Schrimper, DDS PA, and if you need fast relief for a throbbing toothache, it's likely the best way for you to get it. If you need help, contact us to schedule an appointment today.
Why Choose Drs. Belton & Schrimper, DDS PA for Root Canal Therapy?
Dental Team That Always Puts Patient Comfort First
Same-Day Emergency Dental Treatment Available
Proud to Be Rocky Mount's Dental Home for 30+ Years
What is a Root Canal?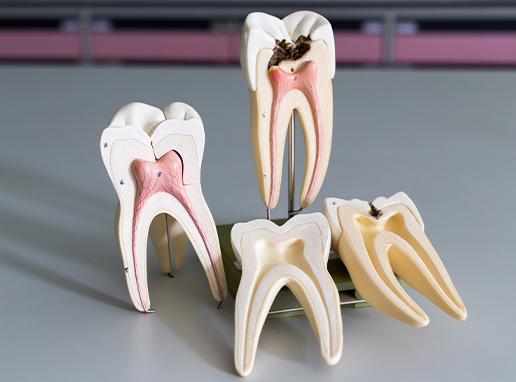 A root canal is an endodontic treatment that extracts the inner layer of the tooth, called the pulp. This is necessary to save a severely damaged or infected tooth from extraction. Often, patients need a dental crown after a root canal. This is a custom-made cap that's bonded over the entire visible surface of a tooth down to the gum line. It restores the function and appearance of a tooth while also giving it an added layer of protection.
When is a Root Canal Necessary?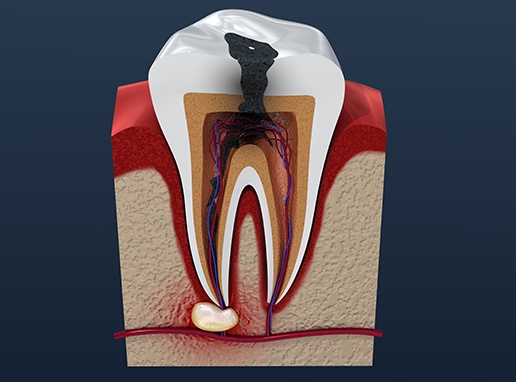 A root canal isn't always necessary, which is why we will perform a thorough consultation to discover all your treatment options; however, there are some signs you may need one, such as:
Lingering tooth sensitivity to hot or cold temperatures.
Darkening of the tooth.
Persistent toothache.
Pimple-like bump appearing near the gum line.
Pain when placing pressure on the tooth.
If we recommend a root canal, don't wait until it's too late to save your tooth. Despite their bad reputation, root canals are virtually pain-free using the latest innovations in dentistry, so you have nothing to worry about.
What Can You Expect During a Root Canal?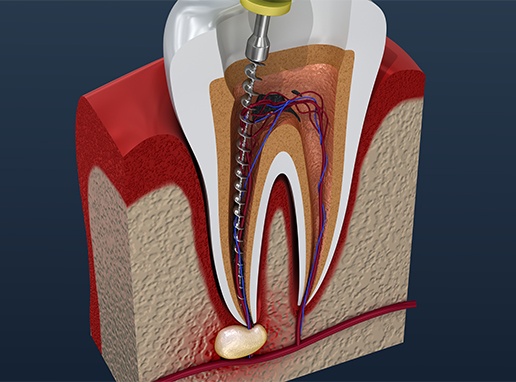 After your emergency examination, you'll be scheduled for your procedure. We'll use a local anesthetic to ensure your comfort. We carefully remove any areas of damage and extract the pulp using special dental instruments. Your tooth will be sterilized before being sealed with a special material called gutta-percha. We'll then take an impression of your mouth to create a dental crown from all-ceramic material. It's customized to match your natural teeth to blend in when you smile.
Aftercare Instructions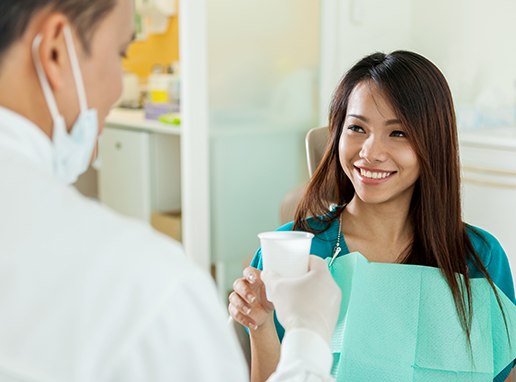 While some patients experience post-procedural soreness or slight tissue inflammation, these are controllable with over-the-counter analgesics. Any discomfort will subside within a few days. You'll also need to maintain your oral hygiene at home and visit your dentist at least twice a year for preventive care.
If a problematic tooth is keeping you awake at night, contact our dental office today to see if a root canal is the right option for you.