February 21, 2022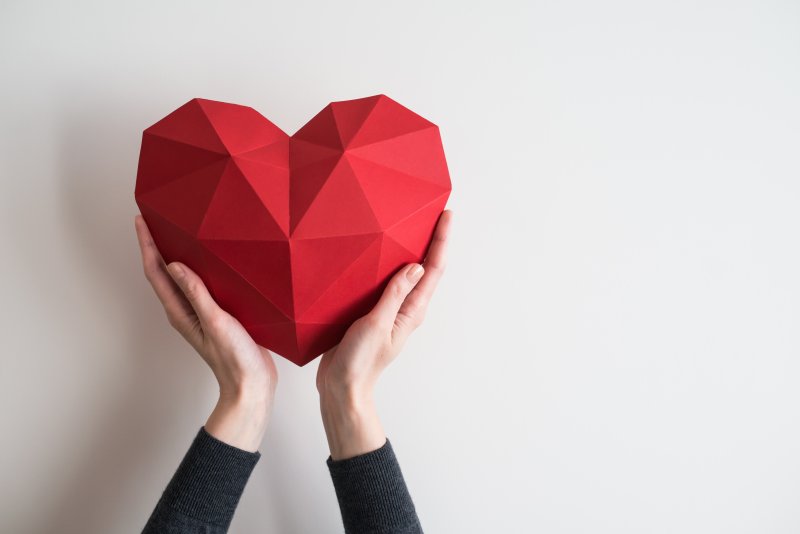 While you're planning something special for your loved one on Valentine's Day, it's worth taking a second look at the part of the body that's so highlighted this time of year: your heart! Since February is American Heart Month, you'll want to make sure you're doing everything you can to keep your heart healthy for decades to come. It may be surprising to hear, but having a consistent and effective oral care routine at home is just one of the many ways to protect your heart. How can brushing and flossing help your heart? Keep reading to find out!
How Gum Disease and Heart Health Connect
Studies conducted by medical experts have shown there is an increasingly notable connection between the health of the mouth and heart health. Gum disease is an infection of gum tissue that surrounds the teeth and is most commonly caused by plaque buildup. Experts note that those with gum disease are actually two to three times more likely to have a heart attack, stroke, or other cardiovascular event.
One of the reasons doctors believe poor oral health can increase the risk for heart issues is because of the higher risk of bacterial infection in the blood stream. Infections like these can directly affect the heart valves. If the heart valves aren't functioning properly, and blood can't move effectively, you could experience conditions that put your life at risk.
While more research needs to be done on the subject to understand the connection, you won't want to take any chances. That's why it's crucial to have a good at-home routine of brushing, flossing, and more.
The Best Tips for a Healthy Smile at Home
The key to avoiding gum disease is to prevent the buildup of plaque in the mouth, particularly along the gum line (or the area where the teeth and gum tissue connect). You can do this by committing to the following:
Brushing your teeth twice a day for at least two minutes at a time
Flossing at least once a day to remove plaque from areas your toothbrush can't reach
Visiting the dentist twice a year for a routine checkup and cleaning
Cutting out all tobacco products
It's worth it to pay close attention to other risk factors that can lead to gum disease. For example, eating foods high in sugar and starch, being over the age of 65, and having a family history of gum disease can increase your risk.
Gum disease is largely preventable when you know the right steps to take. This Valentine's Day, celebrate a healthy smile and your heart health just as much as your occasion with your loved one!
About Drs. Belton & Schrimper General Dentistry
Dr. Belton and Dr. Schrimper have decades of experience and always put dental prevention first so you can avoid problems with your oral and overall health. They remain committed to addressing personalized care based on your unique circumstances and pay close attention to your specific needs. To schedule an appointment, you can contact them through their website.
Comments Off

on Keep Your Heart Healthy By Perfecting Your Oral Hygiene
No Comments
No comments yet.
RSS feed for comments on this post.
Sorry, the comment form is closed at this time.