January 28, 2022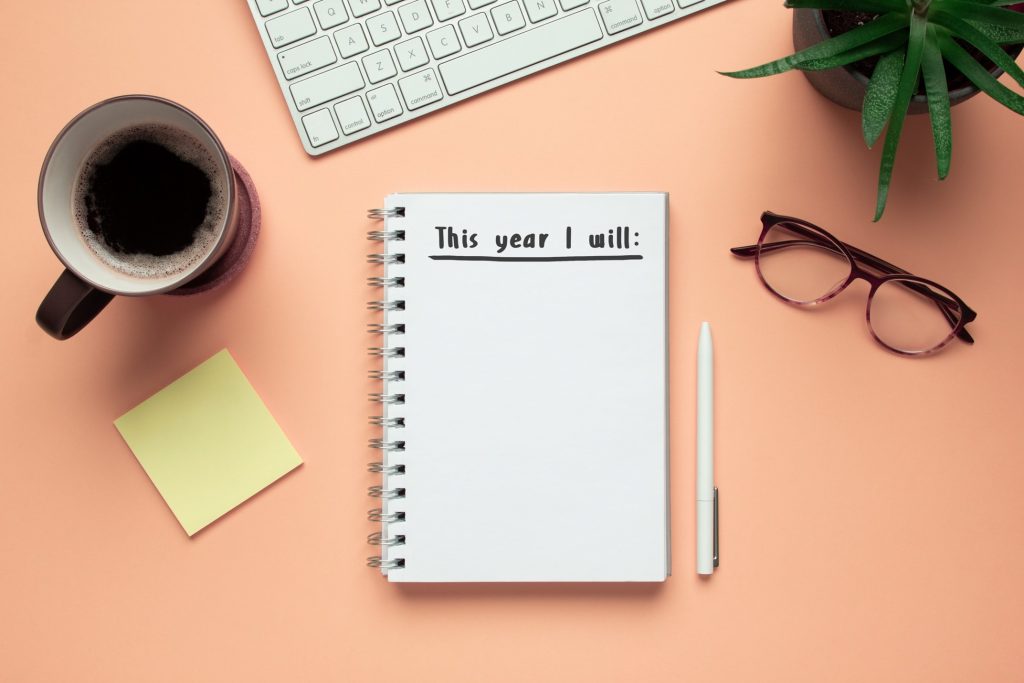 Each new year brings along with it a fresh start and new opportunity to pursue your goals. Typically, New Year's Resolutions fall into similar categories, like "improved physical health," "professional growth," and "self-improvement." While these certainly are commendable, there is one category that people often forget: oral health. If you want to have your healthiest and happiest smile yet, keep reading to learn five must-try resolutions.
#1. Floss Every Day
Be honest… have you fallen out of the habit of flossing every day? If the answer is "yes," then it's time to turn over a new leaf. To spark some motivation, invest in a water flosser or pre-threaded floss, which will make the task much easier. Remember, brushing alone only cleans about 60% of the surface of your teeth – you need to floss for a complete clean!
#2. Cut Back on Sugar
Sugar. Your tastebuds love it, but your teeth hate it. That's because it causes an enamel-eroding acid to form in your mouth, significantly increasing your chances of developing a cavity. Therefore, it's best to stick to sugar-free alternatives. When you do get a craving for something sweet, try something with a high level of water content, like watermelon.
#3. Brush for Two Full Minutes
Brushing is important but brushing correctly is equally as crucial. If you go into autopilot the moment you pick up your toothbrush, you may not be brushing for the full two minutes that's recommended. The good news is that many toothbrushes now have a built-in timer, making meeting this New Year's Resolution much more realistic. (You can use a timer on your phone too!).
#4. Visit Your Dentist Every Six Months
Bi-yearly checkups and cleanings are an essential component of any solid oral hygiene routine. Essentially, these appointments help catch issues, like cavities and cancer, in the early stages. Furthermore, they remove caked-on plaque and tartar, which can lead to more serious oral health problems if left alone.
#5. Quit Unhealthy Dental Habits
Nail-biting, chewing on ice, using your teeth as tools, and smoking are just a few unhealthy dental habits that can take a serious toll on your smile over time. Luckily, there is no time like the present to quit! Use this fresh start as an opportunity to leave unhealthy behaviors in the past.
You deserve a smile that is as healthy as it is beautiful. With a commitment to the right best practices, there is no reason you can't achieve that in 2022!
About the Practice
At Drs. Belton & Schrimper General Dentistry, our mission is to help you discover your best smile. Whether you're overdue for your six-month checkup or are interested in finally pursuing your dream smile, we're in your corner. Plus, we have the latest dental technology to make your entire experience as smooth, efficient, and comfortable as possible. If you have a question about caring for your smile, you need to schedule an appointment, or you simply want to learn more about our team, don't hesitate to get in touch via our website or by phone at (252) 937-7878.
Comments Off

on Happy 2022! Here Are 5 Resolutions for Your Healthiest Smile Yet
No Comments
No comments yet.
RSS feed for comments on this post.
Sorry, the comment form is closed at this time.