TMJ Therapy – Rocky Mount, NC
Relieve Jaw Pain & Restore Full Function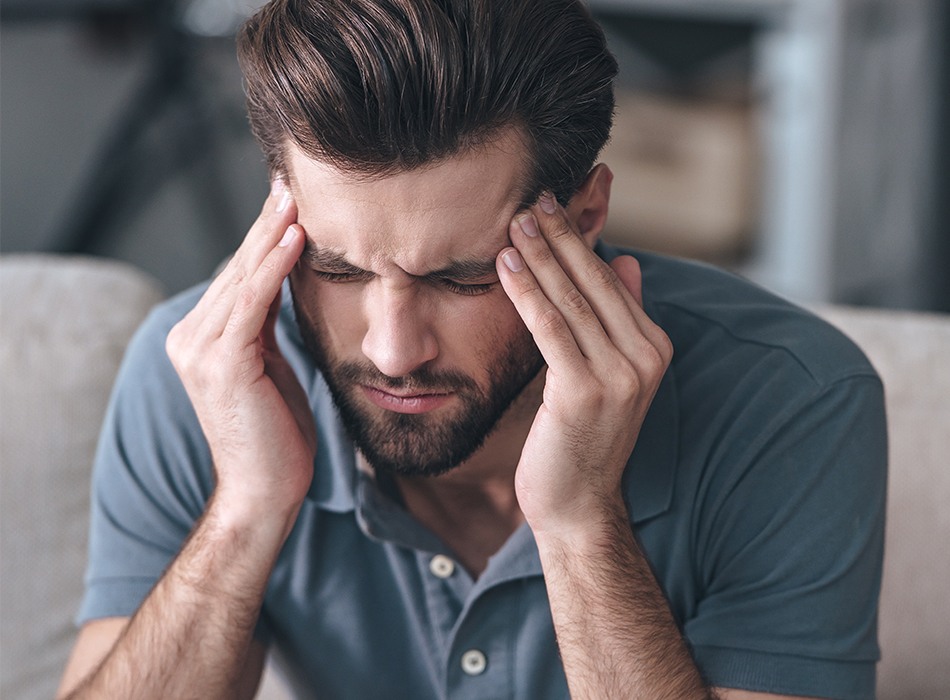 Most people never think about (or even know about) their temporomandibular joint until it starts hurting. The TMJ is the set of small hinges located right in front of your ears that allow your lower jaw to move in all directions. Due to injury, strain, or arthritis, it can sometimes develop pain and stiffness, which can often result in chronic headaches and neck pain. If you frequently experience any type of jaw, head, or neck pain and have not found a lasting solution, TMJ therapy from our Rocky Mount, NC dentist might be exactly what you need, and we're ready to provide you with top-level care here at Drs. Belton & Schrimper, DDS PA.
Why Choose Drs. Belton & Schrimper, DDS PA for TMJ Therapy?
Trusted Dental Team That Has Served Rocky Mount for 30+ Years
Custom-Made Dental Treatment That Can Relieve Chronic Jaw Pain
Friendly Team That Treats Every Dental Patient Like Family
What is TMJ Disorder (TMD)?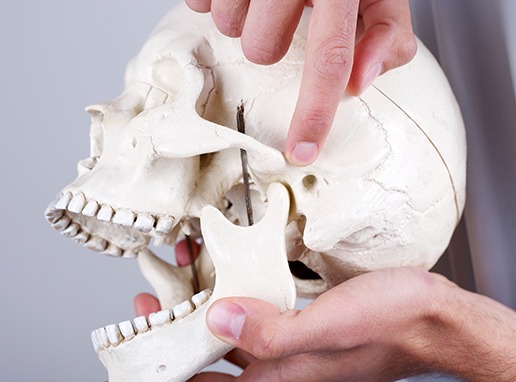 The temporomandibular joints are highly sensitive to overall physical, emotional, and psychological stress. They are affected by the mechanics of your bite and the condition of your jaw muscles. When a slight variation occurs that results in additional stress, a change in your bite, or even additional fatigue occurs, it can result in TMJ disorder or TMD. A common problem among millions of Americans, it can create a variety of mild to severe symptoms, ultimately affecting your oral function and facial movements.
The Symptoms of TMD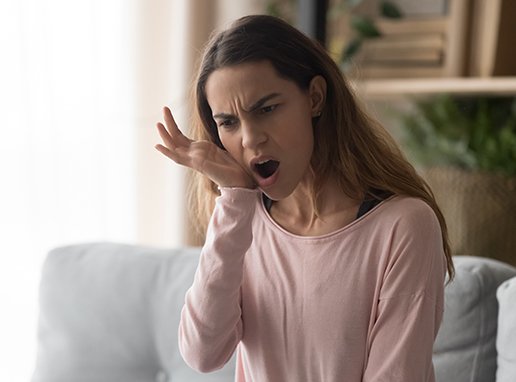 While the most common symptom associated with TMJ disorder (TMD) is chronic jaw pain, other areas of your head, neck, shoulders, and mouth can be negatively impacted, including:
Tenderness in the jaw
A clicking or popping noise when moving your jaw
Difficulty chewing or eating
Frequent earaches
Locking of the jaw joints when attempting to open or close your mouth
How Jaw Pain Develops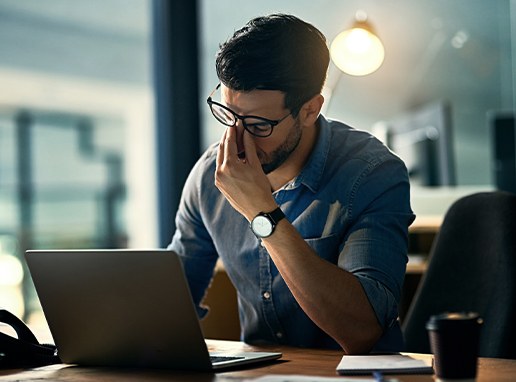 Although it would be helpful for your dentist in Rocky Mount to designate one sole reason as to why TMJ disorder occurs, the truth is there are many reasons why it can develop over time. Some of these include:
Physical trauma or injury
Oral surgery
A compromised immune system or autoimmune disease
Teeth grinding or clenching (Bruxism)
Stress
Chronic fatigue
Poorly aligned bite
Effective Treatment Solutions for TMD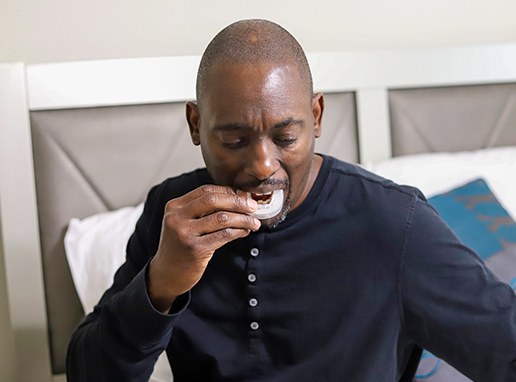 Once our team has determined that you are suffering from TMJ disorder, there are multiple ways we can help you get back to a pain-free life. These include:
Having you wear a specially designed oral appliance to bed. This will prevent you from grinding your teeth while you sleep, plus it will gently shift your jaw so that the joint and adjacent muscles are in a more relaxed position, allowing them to release tension and heal.
TMDs are often the result of stress, so we may recommend that a patient actively try to reduce their daily stress or manage it using proven methods like exercise, meditation, yoga, journaling, etc.
If a misaligned bite is the cause of TMD, we can adjust the teeth slightly so that they come together correctly and allow the jaw to be at rest when your mouth is closed.
Typically, TMJ therapy patients need to avoid chewing gum or consuming food that places additional pressure on the jaw joints.
Dr. Belton and Dr. Schrimper recommend that TMJ therapy patients take small bites and alternate chewing between both sides of the mouth. Good nutrition will help the joints heal more quickly, and good posture can help relieve the discomfort that stems from TMJ disorder.
Schedule an Appointment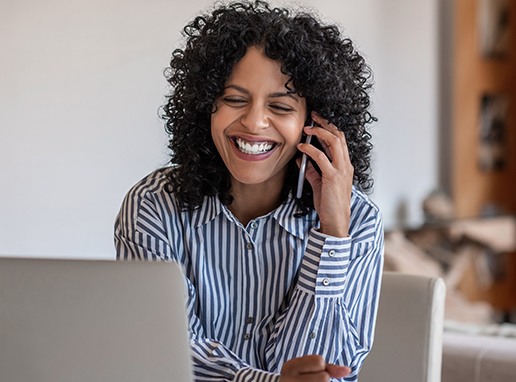 For more information about TMJ therapy, TMD, or neuromuscular dentistry, call our Rocky Mount dental office. We want to help you receive the relief you deserve.