October 22, 2021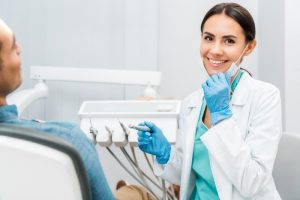 No one would deny that it's important to take care of your teeth. After all, healthy teeth make it easy to smile confidently and chew comfortably. Plus, good oral health can lower your risk for all kinds of systemic illnesses. Luckily, dental insurance makes maintaining a healthy smile affordable – but only if you make the most of your benefits. If you're not quite sure how to do that, then read on as a dentist in Rocky Mount shares three easy tips to maximize your dental insurance benefits and save money.
1. Schedule Your Second Checkup & Cleaning Before 2021 Is Over
If you have dental insurance, then your plan almost definitely covers two checkups and cleanings a year at no extra cost to you. Why? Dental insurance providers know that oral health problems, like cavities and gum disease, are much easier (and affordable) to prevent than they are to treat. Regular dental checkups are essential in stopping health issues in their tracks and avoiding the need for more expensive treatments later on.
That said, if you skip one of these six-month visits, you won't receive a "bonus" one the next year. If you haven't yet scheduled your second (or first!) dental checkup of 2021, use this as a reminder to get that taken care of!
2. Use All of Your Remaining Benefits
While the details of each plan vary, most dental insurance providers will fully cover basic preventive care, such as exams, X-rays, and cleanings. The more extensive the procedure, the less coverage they'll typically provide. For example, cavity fillings usually qualify for coverage at around 80%, while dental crowns are often covered at up to 50%.
If you don't end up needing any additional procedures other than your routine checkups, that's great! But if you do, then you should schedule them before December 31st, 2021. Your plan has a set amount of money that it will put toward your dental care in a calendar year, and any unused benefits expire when the year is up. To prevent your benefits (which you're paying for with your monthly premiums) from going to waste, make sure to use them!
3. Don't Forget About Your Flexible Spending Account
A Flexible Spending Account (FSA) is a fixed amount of money that your employer sets aside to help you finance your medical and dental care. Although FSAs aren't technically insurance, they function in much the same way. For example, they both have deadlines by which you need to use your funds before they disappear. If you're unsure how much money you have left in your FSA, now is the time to talk to your HR manager or any other coworker who handles your benefits.
Trying to understand how dental insurance works can feel daunting at first. Don't worry, though – your dentist in Rocky Mount is here to help! Their team will gladly answer your questions and help you save money while keeping your smile healthy!
About the Authors
Dr. Barry Belton and Dr. Kevin Schrimper have several decades of combined experience of serving smiles in the Rocky Mount, NC area. Their practice happily files claims for all PPO dental plans and can make the process as seamless and worry-free as possible. To learn more about maximizing your dental insurance benefits, contact Dr. Schrimper and Dr. Belton at 252-937-7878.
Comments Off

on 3 Ways to Save Money by Maximizing Your Dental Insurance Benefits
No Comments
No comments yet.
RSS feed for comments on this post.
Sorry, the comment form is closed at this time.