June 28, 2021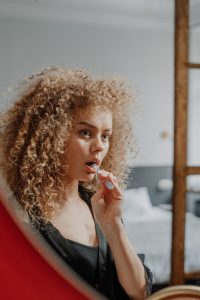 Summer is finally here, which means your dream vacation is right around the corner. You've packed your necessities and booked a hotel room to prepare, but have you forgotten about your smile? Although you'll be focused on spending time in the sun and relaxing by the pool, keep your oral health a priority. You don't want your travel plans to leave a lasting mark on your teeth and gums. Don't worry, your dentist in Rocky Mount has 4 tips to maintain your oral health while traveling.
1. Visit your dentist for a cleaning and checkup.
Many dental emergencies are the result of an untreated issue that's been lingering in the mouth, like a cavity. You can lessen the likeliness of a toothache interrupting your plans by scheduling a cleaning and checkup before you leave. Your dentist will clean your teeth and look for any concerns, so they can be addressed before they turn into a big problem.
2. Create an oral hygiene travel kit.
It's easy to deviate from your daily routines when you're away from home, like skipping flossing before bed. While you might only be traveling for a few days, you can open the door to avoidable dental issues if you don't maintain your oral hygiene. You can brush and floss while on the go by creating a travel kit containing all the crucial dental products, like a toothbrush, toothpaste, and floss. Don't forget to bring any cleaning products or storage containers for your oral appliances.
3. Choose healthy snacks and drinks.
You'll be surrounded by many tantalizing treats, delicious meals, and tempting alcoholic drinks. While they might taste amazing, they likely contain a lot of sugar, which can lead to cavity-causing bacteria. You can reduce your risk of tooth decay by limiting foods and drinks that are high in sugar. If you can't ignore your sweet tooth, brush your teeth or rinse your mouth with water afterward. If you're going to have an alcoholic beverage, it's better to drink it all at once instead of sipping over time.
4. Chew sugarless gum.
Chewing sugarless gum offers more benefits than just freshening your breath and relieving air pressure changes. It can also keep your smile healthy. Although it isn't a substitute for your toothbrush and floss, chewing gum can cleanse your teeth throughout the day. It encourages saliva production to wash away food particles, bacteria, and plaque. Chewing a piece of gum after every meal is a simple solution to combat cavities, gum disease, and bad breath.
Enjoy a Beautiful Summer Smile
By following a few simple summer oral health tips, you can ensure your smile is healthy and beautiful while you're on vacation.
About Dr. Barry Belton
Dr. Belton has over 35 years of experience in dentistry. Besides earning his dental degree, he has completed advanced training at the Dawson Academy and Pankey Institute. He regularly continues his training to provide exceptional care to his patients. If you need a qualified dentist you can trust, contact our office today to schedule your consultation.
Comments Off

on 4 Oral Hygiene Tips for Summer Vacation
No Comments
No comments yet.
RSS feed for comments on this post.
Sorry, the comment form is closed at this time.